Finally, the word is out! Starting from today, we'll feature someone every month that has a Celmatique style (both men and women!) The very first Celmatique Style Feature is modern sartorialist Martell Campbell. | @mrflyycampbell

Hi Martell, tell me, what's your age?
I'm 30 years old
Country/city?
London, UK
What does fashion mean to you?
Right now fashion is very important to me. For me it's an industry that allows me to express myself whether it be through blogging, designing or styling.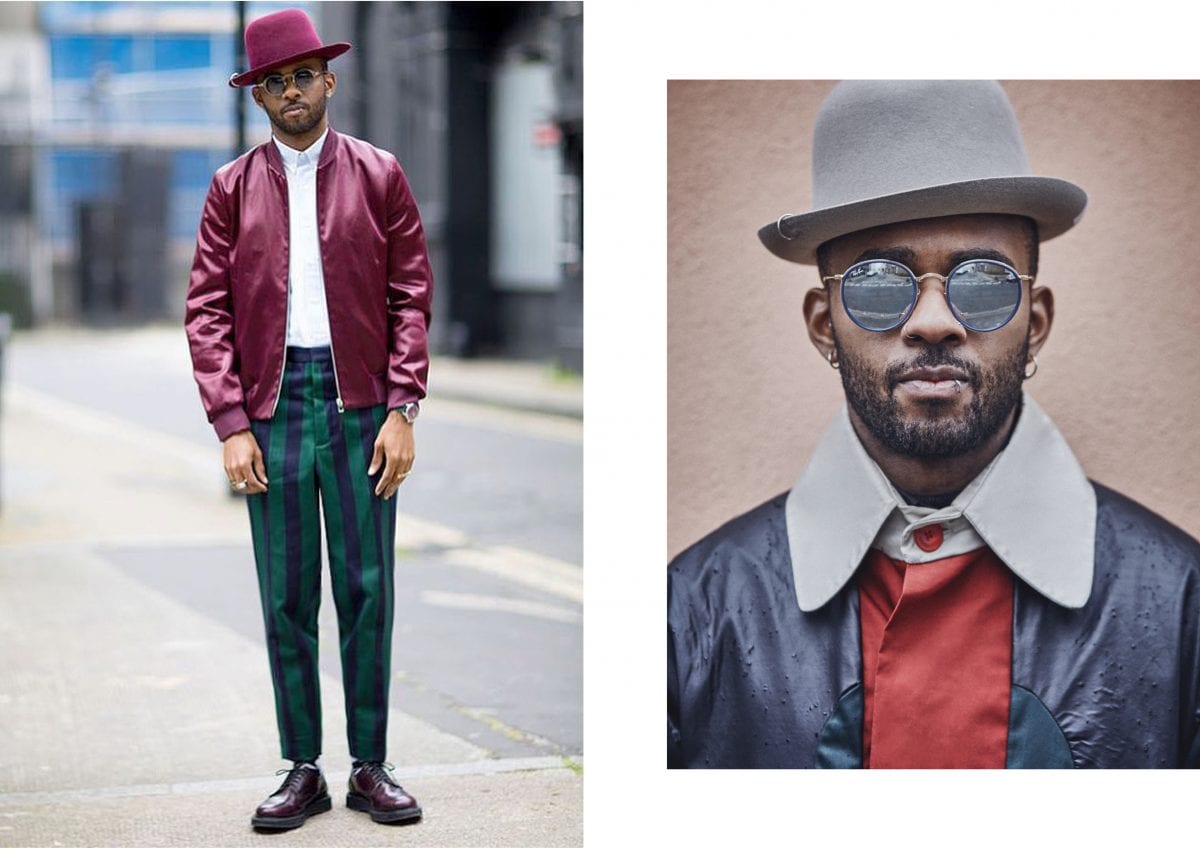 Men's appreciation for well-tailored clothing has increased a lot over the years. We see more men embracing elegant, well-fitted attire and creating whole new styles with it. You describe yourself as a modern sartorialist. What exactly is the definition of a modern sartorialist and how can you achieve the look?
A modern sartorialist is a person who practices or is interested in sartorialism, which is someone that has an interest in Tailoring.
You can achieve the look by wearing a tailored suit/overcoat that fits very well in all the right places finished off with high quality made accessories.
You have a strong background in styling and design. What made you start your own blog?
I started blogging for a men's collective in 2010 and then I started my own blog in 2012 as I realised that it was something I wanted to do for myself to showcase my personal style and interesting menswear content.
The best compliment anyone ever gave to you about the clothes you were wearing:
Someone once said that they like my hat, they asked me where I got it from and then said I have a very unique dress sense.
How do you feel about the fashion industry nowadays?
When it comes to menswear I think the industry is in a great place. I have watched menswear grow so much within the last couple years and it's continuing to expand with more and more new brands and designers being established and with the help of the internet/social media it's opening up a whole new world of options for men.
What do you think of today's fashion and what does it say about our daily lives?
I love todays fashion. Menswear is becoming more and more exciting as each season goes past but it's very different nowadays to when I was groing up, due to the power of the internet and social media. Although both having their pros & cons it's great now that everyone can get involved and showcase their thoughts and personal style using social media platforms. Today's fashion is now at our fingertips 24/7 anytime, anywhere.
Do you feel your personality matches with your clothing style? Why?
I would like to think I'm an openminded person so I like to view my personal style as quite open because it's always good things from many perspectives.
What or who inspires you the most?
Pharrell Williams. I am a big fan of his music and and his contribution to the music industry is insane.
But also life in itself inspires me to live which motivates my creativity and drive to succeed.
Last but lot least, why do you think you've been approached for Celmatique Style?
I feel that I have been approached for Celmatique Style particularly for my taste levels and creative personal styling.
Thank you for having me featured.
MORE ABOUT MARTELL? CLICK HERE!