On the 4th and 5th of October I was invited by Esprit to pack my bags and go on a city trip to Denmark's capital city: Copenhagen. As I have never been to Copenhagen before, I'm super excited to share my first experiences with you all.
"Usually you have to arrange
your own transportation to the airport,
not with Esprit."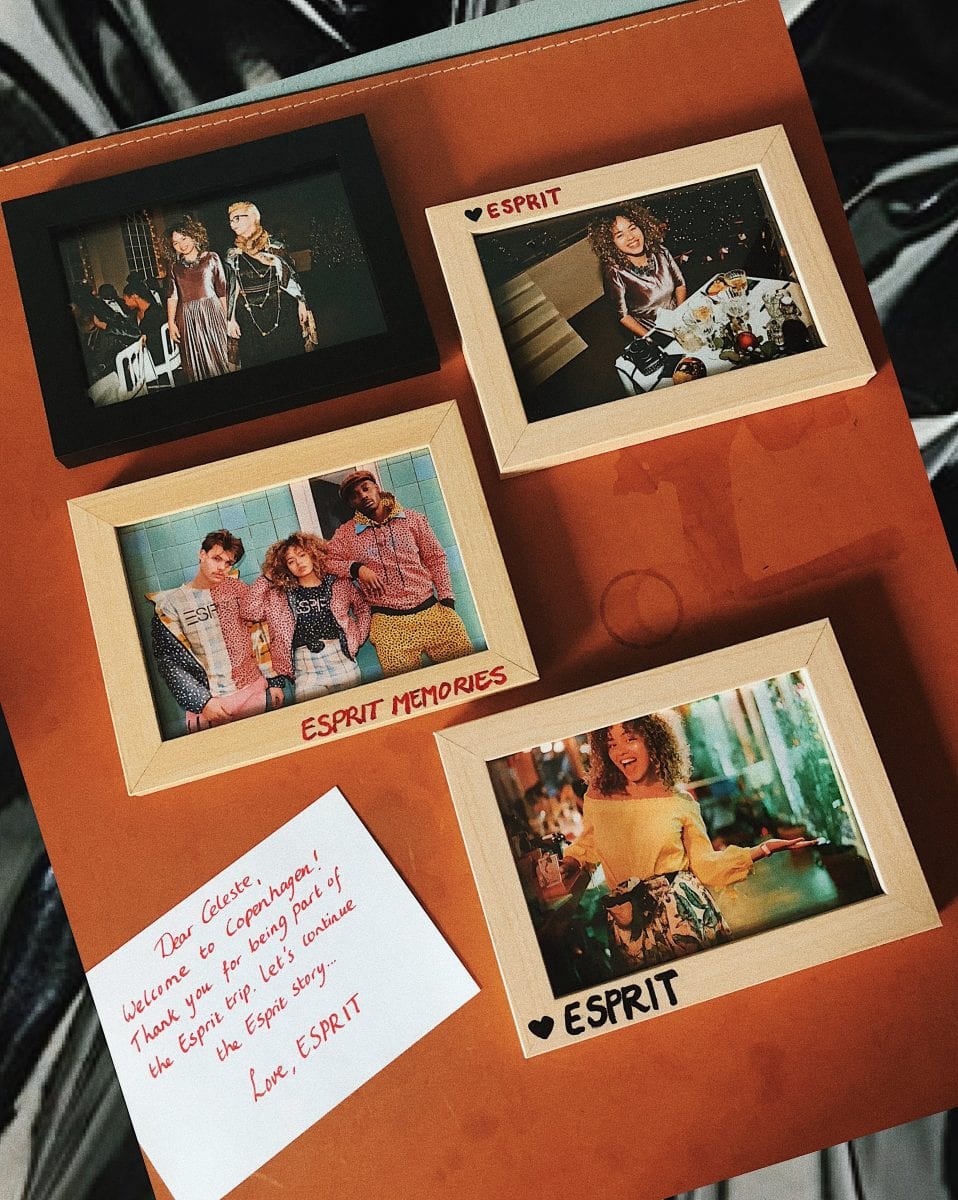 DAY 1
a fancy welcome
An early morning started fancy already. Usually you have to arrange your own transportation to the airport, not with Esprit. They just send over a fancy Mercedes Benz taxi to my house. Boujee like that! So, after the shortest flight ever (from Amsterdam to Copenhagen is like one hour) we – Benthe, Amaka, Bruna, Lize (from Spice PR) and Michelle (from Esprit) — arrived at CPH Airport. The first thing I noticed was how clean it was and how neat everything looks. I know Schiphol is like that too. But CPH is next level!
We then took a taxi from the airport to the beautiful hotel called Nobis Hotel Copenhagen. Welcomed by the friendliest people while we entered the marble hallway. Since not all of our rooms were ready yet, they requested us to change downstairs in the changing rooms. Which was basically part of the Wellness center, absolutely stunning as well. To bad we didn't bring our swimsuit.
The room at Nobis is spacious, super clean and I even got a canopy bad (winning). On the table I found a note and a few framed pictures of my events / shoots with Esprit. So lovely!
healthy and tasty
By the time we got out of the hotel we felt like having lunch. So we went to Sonny, a cozy coffee bar and eatery, serving different kinds of daytime food. Just like in Amsterdam, it's obvious that Copenhagen is also very into eating tasty yet healthy food. An absolute favorite is Rye bread. In Holland we also have it, named roggebrood. But it's definitely not the same as in Copenhagen. So, so good! I was told that a typical Danish breakfast is Rye bread with a boiled egg and cheese.
"It's obvious that Copenhagen
is also very into eating tasty yet healthy food."
ready to explore
After that it was time to explore! First stop: Nyhavn — a haven in the middle of the center of Copenhagen. It's popular because of the colored houses and many restaurants alongside the water. As a color enthusiast, Nyhavn is def my favorite stop of this trip. I don't know why but I get so happy of colorful architecture. I guess it just radiates good vibes. We did some serious photo sessions over there. It's wonderful to just walk there and also discover the small streets around the haven.
We went back to the hotel to freshen up and change and have some time to relax.
dinner at Østegro
Then, off to dinner! I was looking very much forward to this since I looked up the restaurant in advance. Somewhere above an old car auction you find ØsterGro, an organic rooftop garden and restaurant in the center of Copenhagen. The ØsterGro project comprises 90 tons of soil spread over neat raised beds. It's just one example of how urban gardens are turning Copenhagen roofs into lush urban agriculture. And yes, they only serve seasonal fresh and organic food. The only thing is; it's 5 floors high, and ya girl is afraid of heights. So that iron stairs we had to climb up was terrible. Nevertheless it was worth it. During dinner the cooks introduced every course. Just a tip: if you're looking for some quality time and dinner for two, you might want to reconsider having dinner here, since you're seated along a large table with all the other people. Great chance you'll be sitting next to a loud group of women like us, haha! (Yes that happened, the couple next to us wasn't too pleased, lol). However, we made it a dinner to remember.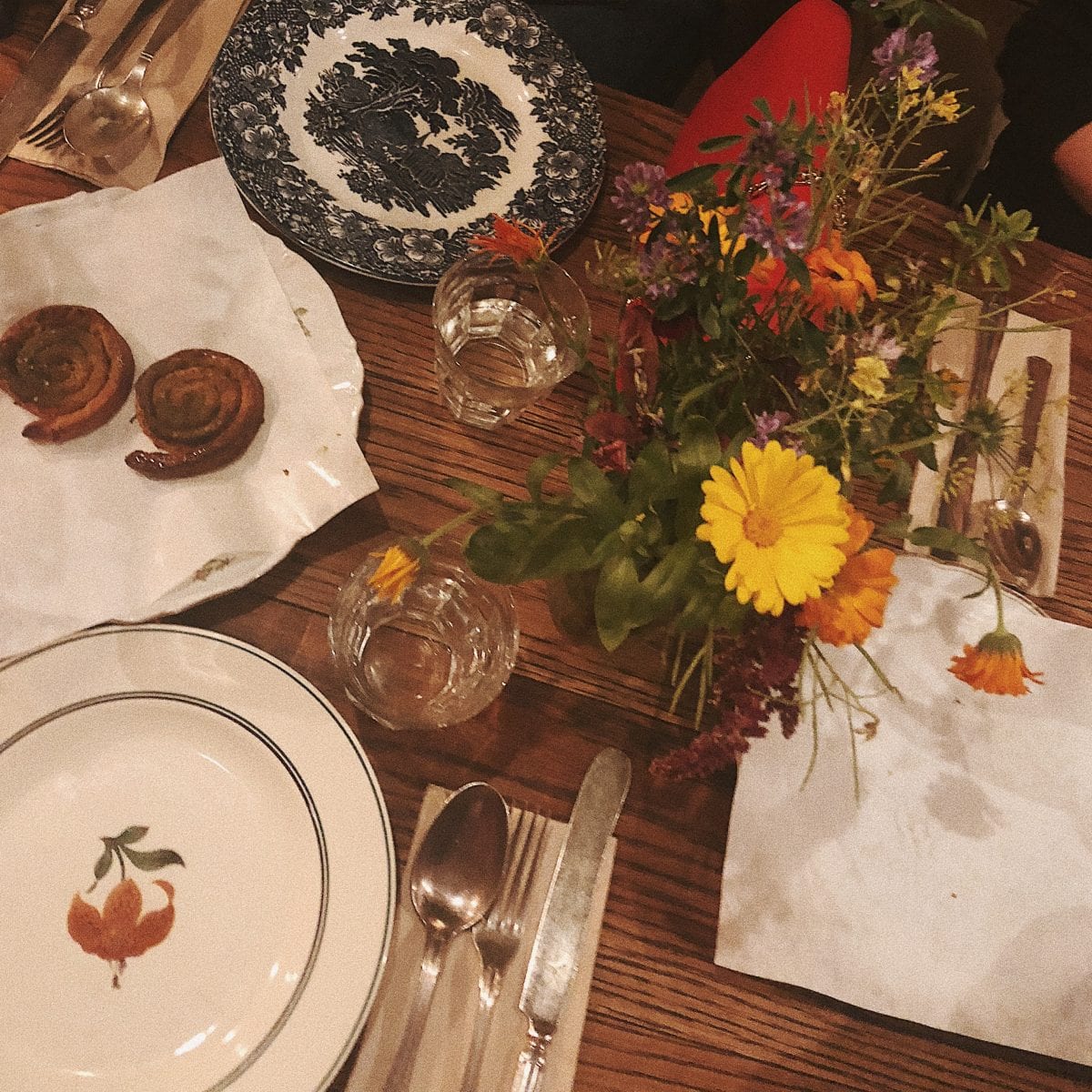 We went back to the hotel afterwards, had a small PJ party in one of the rooms, since Esprit all gave us pink pyjama's and pink slippers to match with it. Def a good night!
DAY 2
time for a photoshoot with The Locals
Day 2 was shooting day! We had the great opportunity to work with Danish Streetstyle photographer The Locals, full name Søren Jepsen. We took a taxi to visit Superkilen Park. The park is located at the Quarter of Mimersgade. It's divided into three main areas: The Red Square, The Black Market and The Green Park. Unfortunately they were doing some road work so the park wasn't as accessible as it used to be. However I managed to create some cool shots there! Since of course the other girls also had to take pictures, we moved to another location to shoot the other girls there.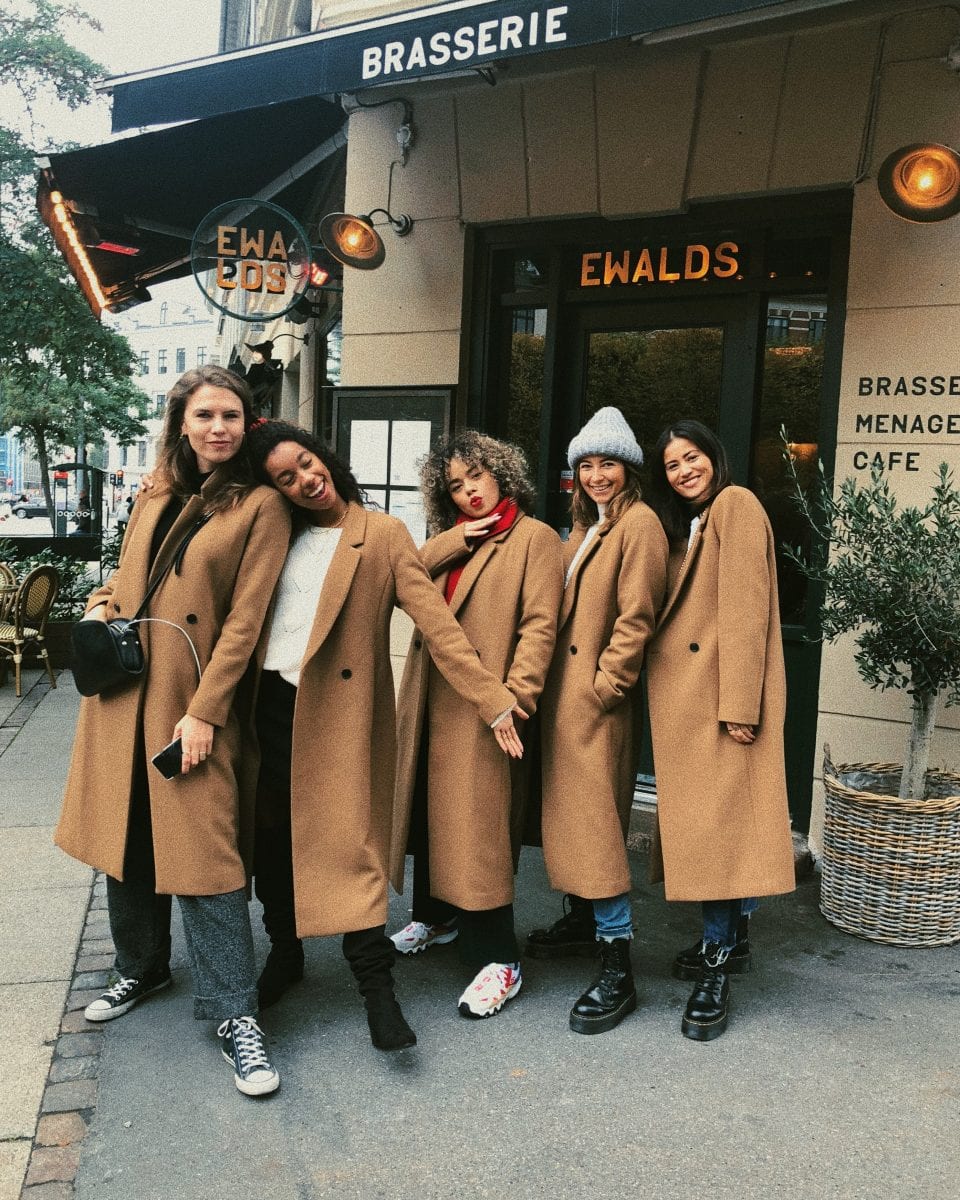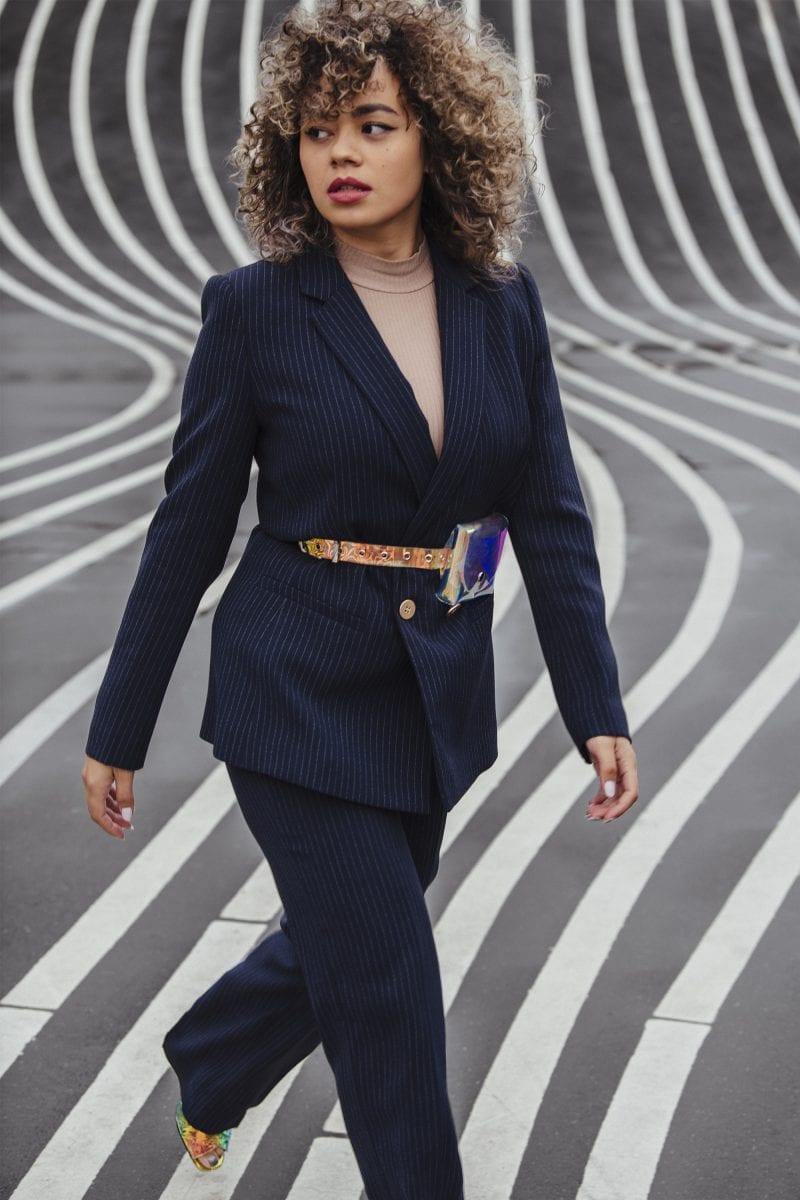 "We had the great pleasure to work with
Danish Streetstyle photographer Søren Jepsen"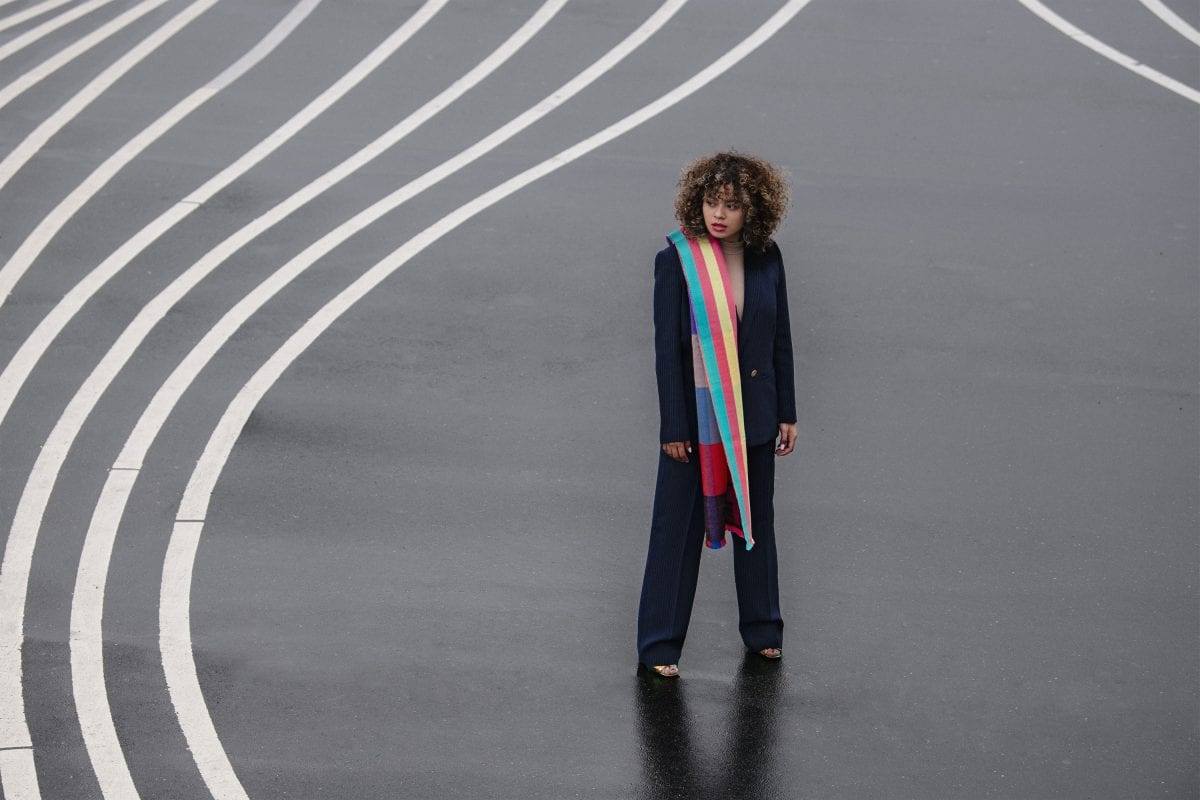 We we're definitely hungry after that. So we decided to have a proper pizza at Italian restaurant Cantina. From the pizza to the dessert (I'm such a sucker for Tiramisu…) – it was all super delicious.
For the last time we went back to the hotel, checked out and picked up our bags. It was a wonderful trip and I certainly recommend visiting Copenhagen!