It can be kind of a struggle to create a personal style. One that you will always love, no matter what. But once you've found it, how do you maintain a wardrobe that suits it? I'm not an expert, but I might give you a few handy tips!

Mark my words: in the end, the only thing constant about your style (or life ..) is change!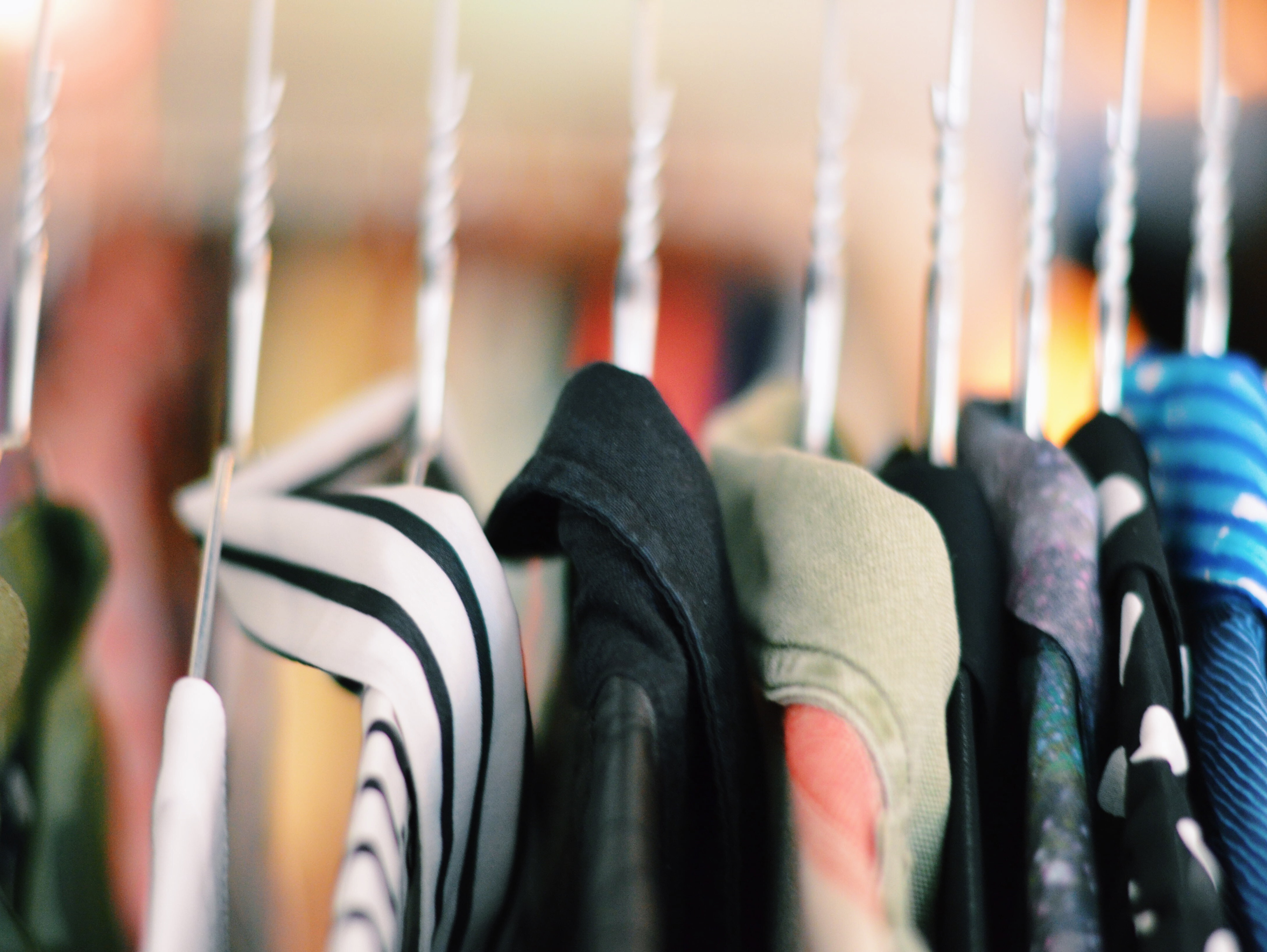 1. CLEAN UP, HONEY
Yes dear, I know. I know how hard it is to kill your darlings. Even though they're not that much of a 'darling' anymore when you haven't worn them for a year (or longer). Sometimes you just have to let go. Keeping a dress from two years ago you never wear isn't suddenly becoming a dress you will love to wear next week. Deep down, you know what you love. It's just hard to say goodbye. Remember: cleaning up isn't only good for your closet, it's good for the soul as well. It means you're moving on.
Nevertheless be selective. You don't want to regret tossing away that classic biker jacket, trench coat or pair of Stan Smith's. That's the thing with classics: it will always match your style, 'cause it's a classic!
2. OWN IT
You're on your summer holiday in some beautiful tropical country. You're strolling around the city to do some souvenir and clothing shopping and find yourself loving an item so much, you decide to buy it. Weeks pass, you're back home, and you're like: "What the hell was I thinking? I'm never going to wear that!".
Get out of your comfort zone and OWN IT! You liked it, you bought it, and now you're telling yourself you don't like it anymore just because you're missing the tropical heat? No sister, that's where your confidence is lacking.
Many people have items like these in their closet. They actually love the items, but too afraid to wear them. Ask yourself every time: what is holding you back? If YOU like it, if YOU bought it, then YOU shouldn't be afraid to own it! What I've experienced is: no matter how weird people may find your style or outfit, as long as you own it, no one could care less and they would just respect you for that. Dressing into your own style is about confidence. Besides, what's the worst thing people could say about you? "Euhg, she owns her style so much!" Exactly.
3. DON'T LOSE YOURSELF
The only opinion that counts is your very own, also when it comes to what you wear and what you buy. I've experienced times I went shopping with a friend, found an amazing item but my friend didn't like it very much. Nevertheless I bought it, just because I liked it. Your personal style is, personal! Don't lose yourself! Stick to your own opinion. That's another step to maintaining your personal style. Not even your best friend should have to agree with you all the time.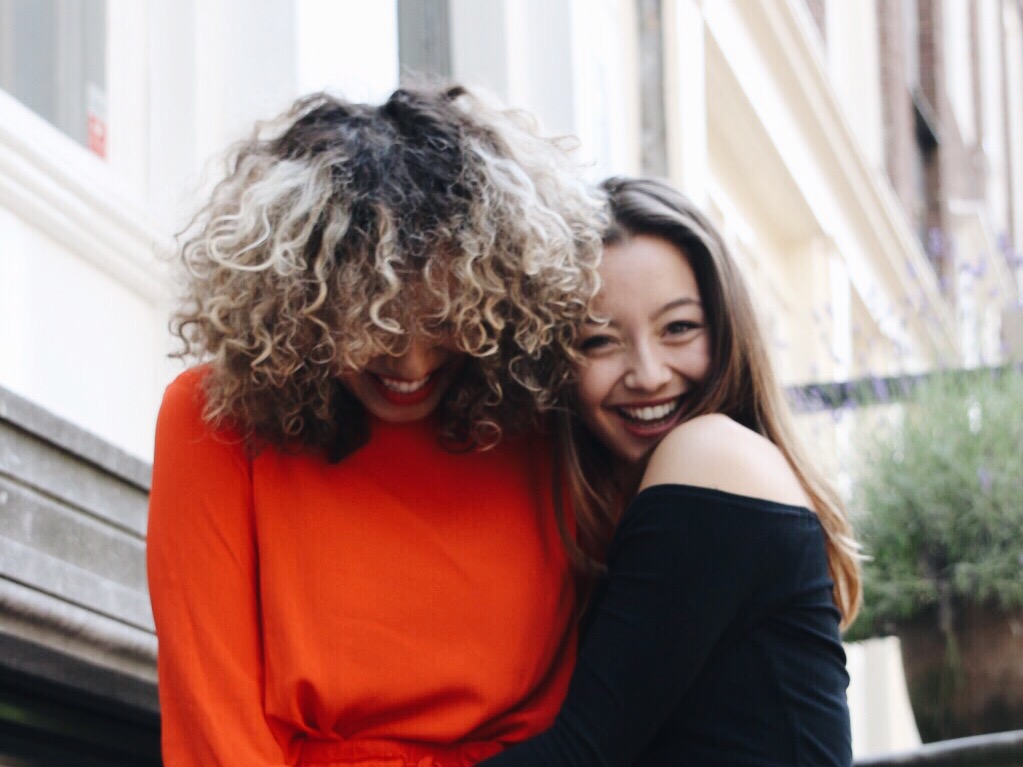 4. EXCHANGE!
If you have super awesome friends that have a style that suits yours, you might like to exchange every once in a while. It saves money and it's a win win. I do it with my friends and it works out pretty well. No time for regrets: when you need your item back, all you have to do is ask!
5. SHOP SMART & MIX
Now we all get a little older and wiser. I remember the times I went shopping every month, buying cheap and trendy clothes. Not smart, but back then it seemed like the smartest thing ever. You see, real smart shopping is about spending money, over longer periods of time, on selected items. I think every girl understands that once growing older, haha.
Invest in good quality items that will last for a lifetime and mix that with high street fashion. Mixing in general is important. I've created a lot of interesting (new) looks by mixing unexpected pieces of clothing, prints, materials, etc. Note: a lot of trends come from mixing as well!
Tip: when purchasing (high street) clothing, just take a little time to check out what its made of. But also, test the zipper, check the hems and stitching. If you do that, it's easy to tell what items will last for a while and which won't.
6. DRESS TO YOUR SHAPE
Dressing to the shape of your body – once you do it right – can be such a boost on your self-esteem! It seems so logical, yet a lot of people tend to ignore their body shape completely. Honestly, size does not matter. But shape does. I would be lying if I'd told you that any piece of clothing looks just as good on any body shape. That is simply not true. There's a reason why there are all kinds of different shapes in clothing, it's because there are all kinds of body shapes as well. Besides, your body changes continuously. Observe it, pay attention and wonder if that T-shirt from months ago still really looks just as flattering as it did back then. Perhaps your boobs got bigger. Who knows. (You should though! Haha)
7. DRESS TO YOUR FUTURE
Your personality and character, but also your plans for the future effect your choice of clothing. I can imagine you might not have the same job as you had one or two years ago. Or maybe you are planning to switch jobs. Think about the key items you'll be needing once you're in a different work environment. For example: add a few appropriate professional pieces for interviews in the line of work you're interested in. Once you've figured that out: is it hanging in your closet? If not, you have a great reason to shop and update your closet.
Tip: Do not just buy a neat blouse because you need it for workdays at the office. Make sure it's neat, but at the same time a blouse you would like to wear for another occasion. Stay as close to your own personal style as possible.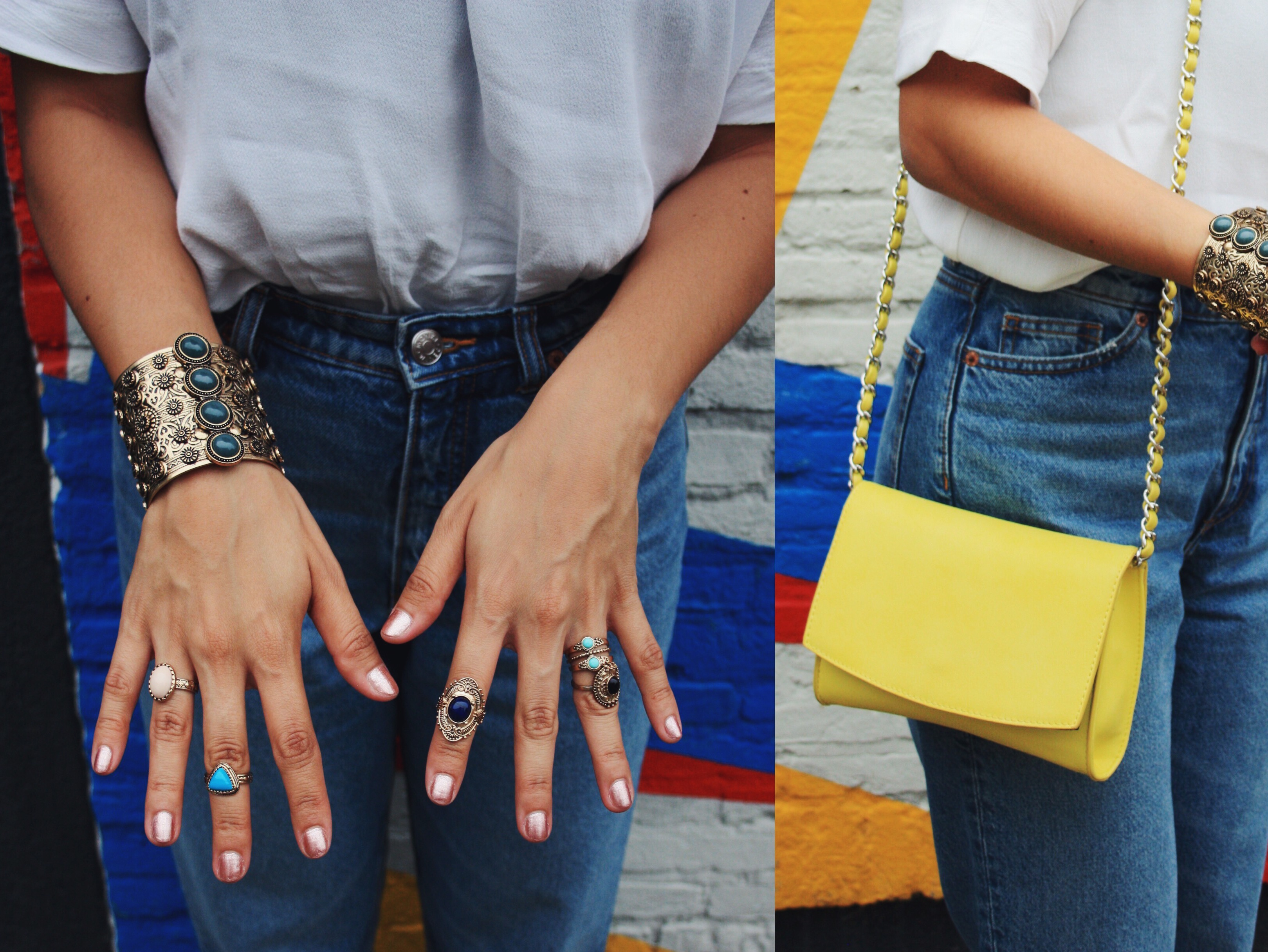 8. LOVE SHOES & ACCESSORIES
Shoes and accessories will help you spice up your outfit in seconds so never stop loving them! And, another good thing: they will always fit you. Update your jeans and white Tee with a bold necklace or big bracelet, give you look an edgy touch with an ear cuff or stacked rings, or pull out a bright clutch to add some personality. The right accessories make a huge difference, same goes with shoes.
9. MAKE AN EFFORT
One of my readers once told me that she lost her 'appetite' for dressing up. She found herself wearing a basic T-shirt and jeans every day. I asked her: "How?" Apparently her schedule was so busy, she just couldn't keep up. I gave her the same advice as I'm giving to all of you: if dressing up makes you happier, make an effort. Even though you're that busy, if you know that dressing up makes you feel better, that is exactly what you should do when you wake up in the morning. Dressing up is the best part! Money can't buy happiness, but wearing an outfit that makes you feel confident, let's you be the real you, that is indeed happiness my darlings. If there's one thing I would set my alarm for: it's for dressing up. Period.
I hope all these tips may be of any help to you! If you have any questions, let me know and drop me a mail!