June is here, therefore beach is best! Did you know Esprit also sells swimwear? Here's how I styled mine.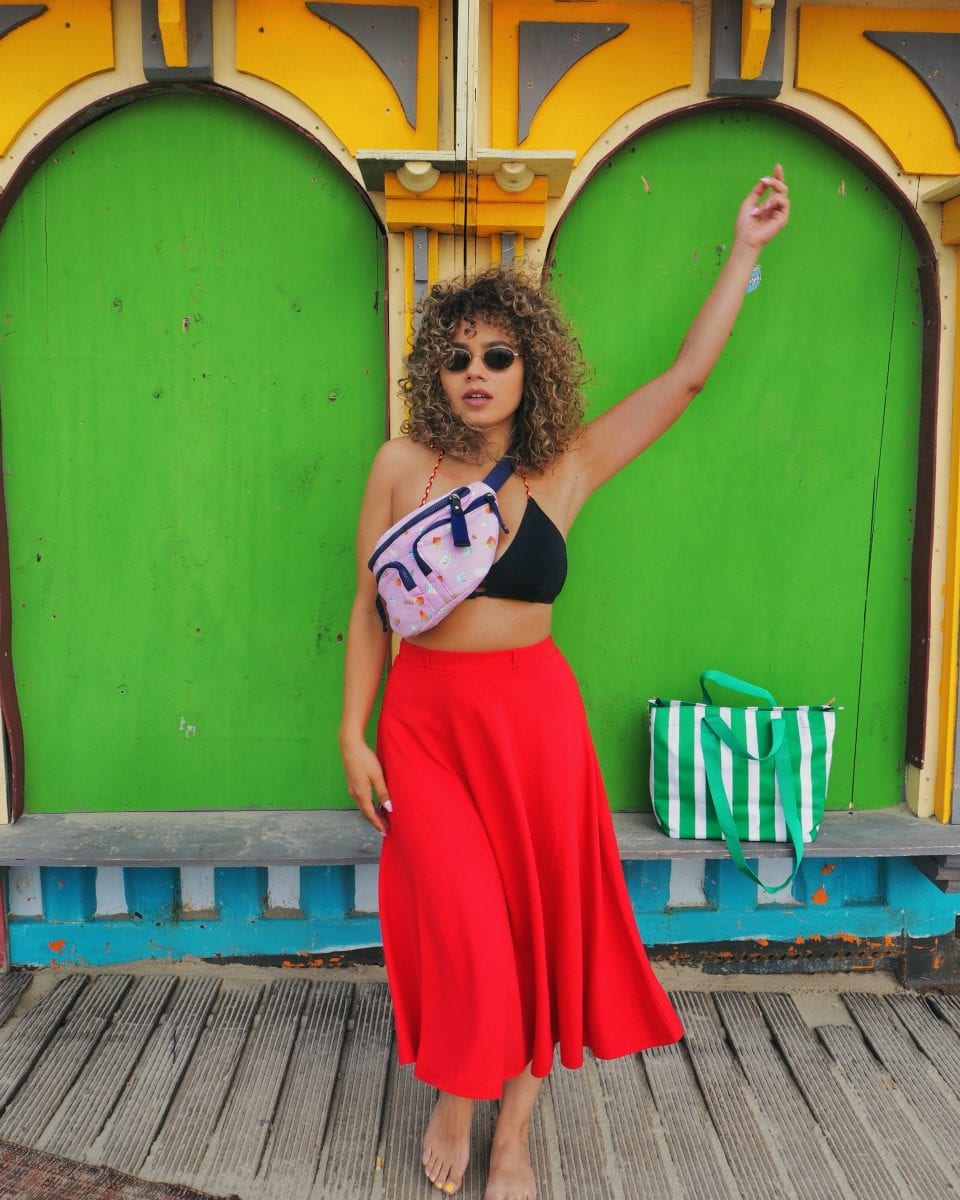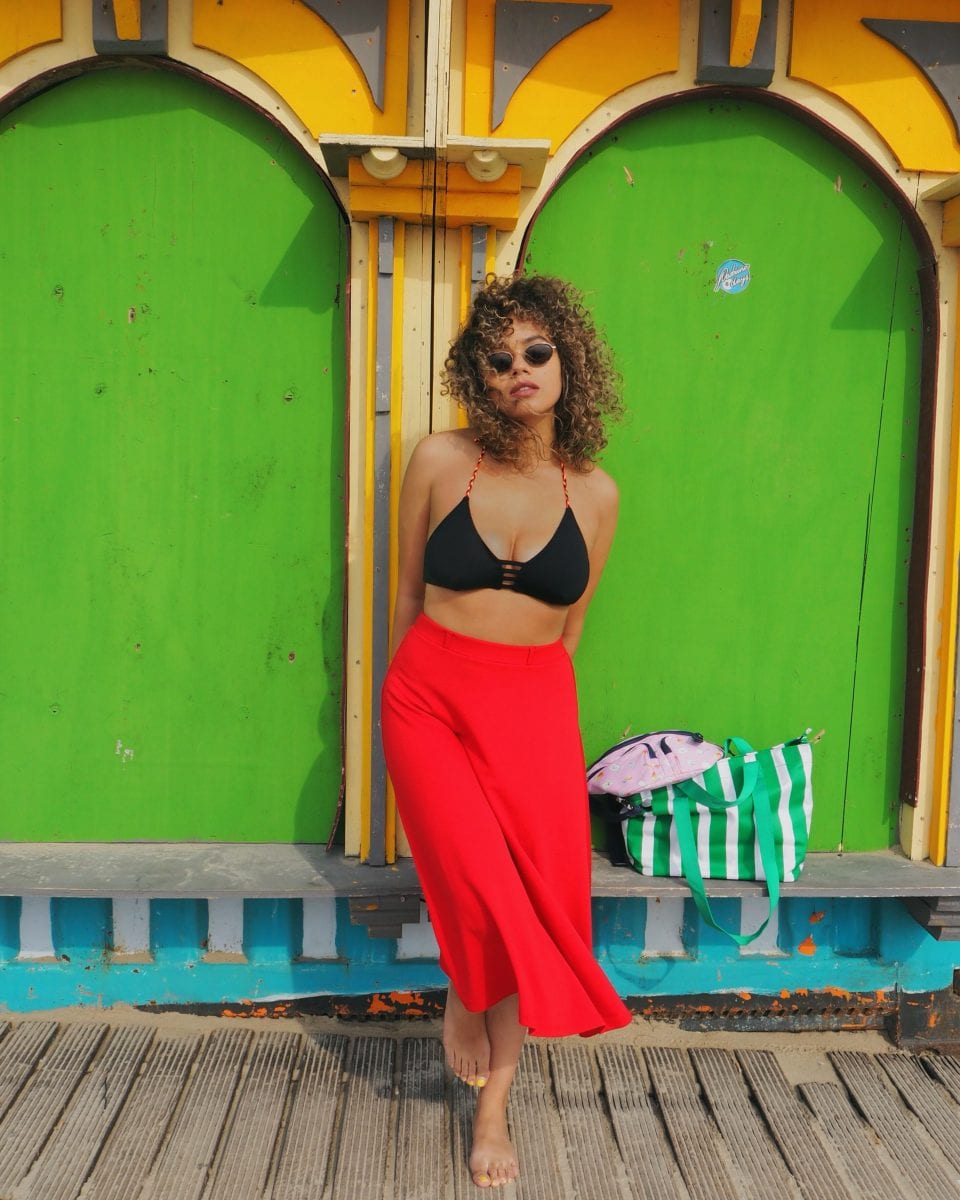 EASY GOING
When I think about a day at the beach, first thing that comes to mind is: easy going. However we often find ourselves leaving the house in a rush, carrying a lot of stuff, perhaps even traveling for a long time to get to the beach, and so and and so forth. So, the last thing you need is an outfit you don't feel comfortable in. My go to for days like this is def the bun bag, fanny pack or whatever you call it. Esprit recently introduced this pink one including overall print. It saves you a lot of time and struggles when all your important stuff is in here. You can easily take something out or put something in.
BEACH BAG
Then obviously you need a beach bag. This super sporty yet fun bag comes in green stripes, but it's in orange as well. It has two buttons on each side of the bag so it allows you to create even more space. And: you can wear it over the shoulder or carry it around using the short handles. Handy!
SKRT SKRT!
A summer ain't a proper summer without a skirt. It's not only elegant, it's also very, very convenient. Whether it's for a washroom visit or to quickly change into your bikini bottoms: skirts are life.
DETAILS
It might look like a simple black bikini but have you noticed the details? The bikini top includes colored woven straps to tie it around your neck and the bottom has these same straps on the side. Cute! The top also features black straps in the middle, to spice it up a bit.
SHOES
You don't need shoes. Bare feet in the sand, that's what you need.