Expressing who you are is one of the most important things when it comes to Celmatique. Esprit feels the exact same way, so we decided to join forces. It's time to celebrate me with Esprit!

FIRST: LET ME TAKE YOU BACK IN TIME
I've known Esprit for ages. The brand was established in 1968 in San Fransisco. Back in the early 90's my mother worked for them as head designer textiles & accessories. You can imagine my brother and I wearing the brand a lot. So, just two weeks ago my mom moved her studio to another location, back to the house to be exact. While transporting all the books from one place to the other, she bumped into this Esprit book: 'THE COMPREHENSIVE DESIGN PRINCIPLE" and then told me. "Look!", she said, "Esprit gifted this to me years ago". Of course I'm familiar with the fact that every trend or fashion style from back in the days returns at a certain point. And this book is very much proof of that! I'm delighted to share a few pages with you guys. Look at those outfits! Even the kids looked better then they do nowadays. Haha!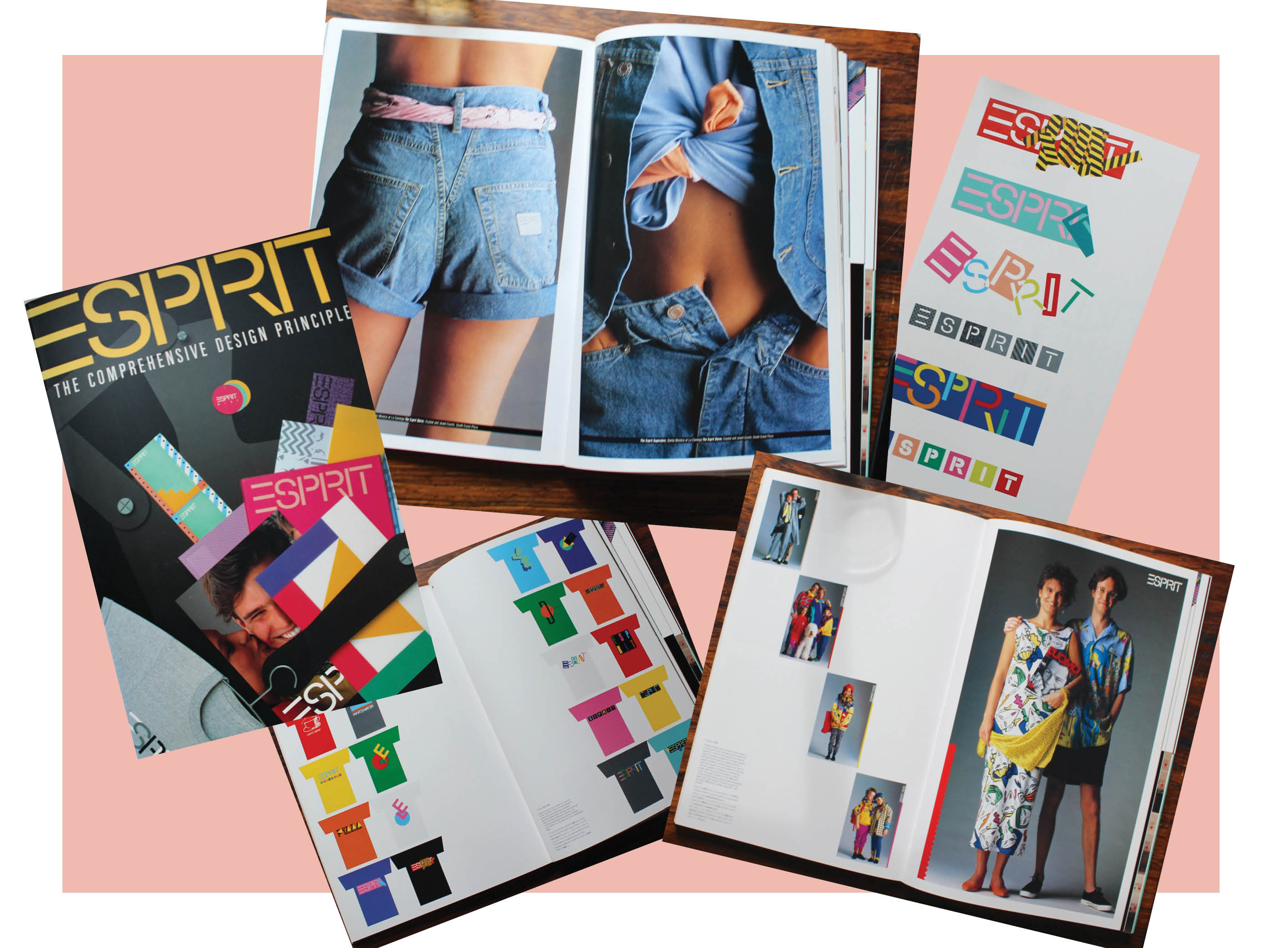 EXPRESS YOURSELF! IN COLOUR
To me, Esprit always has been about relaxed comfort, adding the right amount of color and prints to give it some edge. But most importantly: they actually care about quality and a good fit. I care about that as well (and you should too!)
Esprit cares about quality and a good fit
Which finally brings me to the outfit that I'm wearing in this blogpost: it's colorful, of good quality, comfortable but still looking very sophisticated. Got an office job or need to go to a meeting? Birthday party even? Wear it with ankle boots and you're good to go. Want to be more casual? Add sneakers and your vintage denim jacket = done! Celebrate "me" with Esprit on any occasion.
If you have any questions on how to combine these items, feel free to ask me anytime.
ON ME:
dark red trousers
dark red blouse
blue suede-look jacket
bandana
small bag
bucket bag