It's the most wonderful time of the year! Get all fired up for the Holidays with a popping red coat and – YES – sock boots for the win.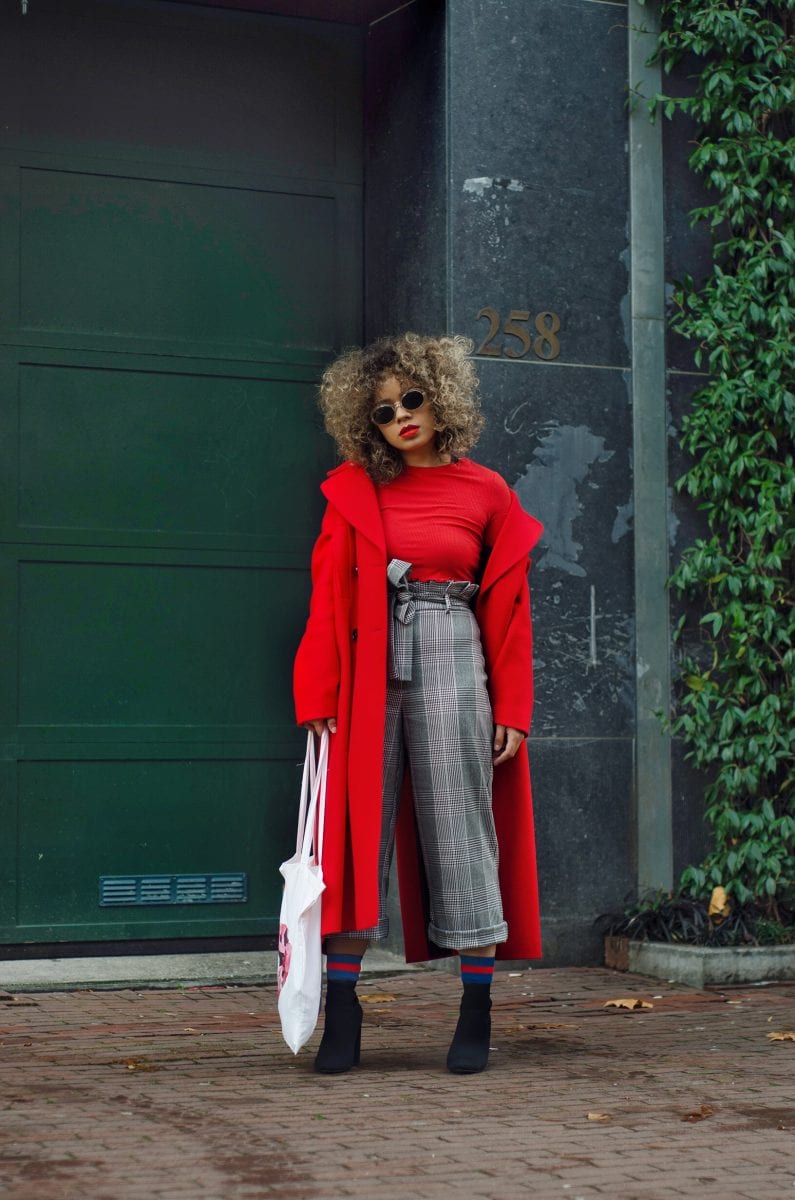 WE LOVE RED
We don't necessarily need a reason to wear red. It's the most feminine (and attractive apparently) color, for every woman. But since Christmas is around the corner, we just have to flaunt this expressive color. Work it ladies! River Island updated their wardrobe with some amazing red items.
SOCKS & BOOTS IN ONE
Not to miss this season: sock boots. I personally developed a small addiction for these. I absolutely love them and own a pair or .. ehm .. 5? Yeah. It's getting a bit out of control. But let's continue.
The ones I'm wearing at the moment are some next level sock boots for sure. They actually have a detailed stripe pattern, which makes it look even more like, socks! Haha. And of course, the middle red stripe matches perfectly.