a make-up look every week
we got a new look for y'all: EYE PARTY! An abstract look inspired by my abstract pink blouse. Scroll down fast for details & products!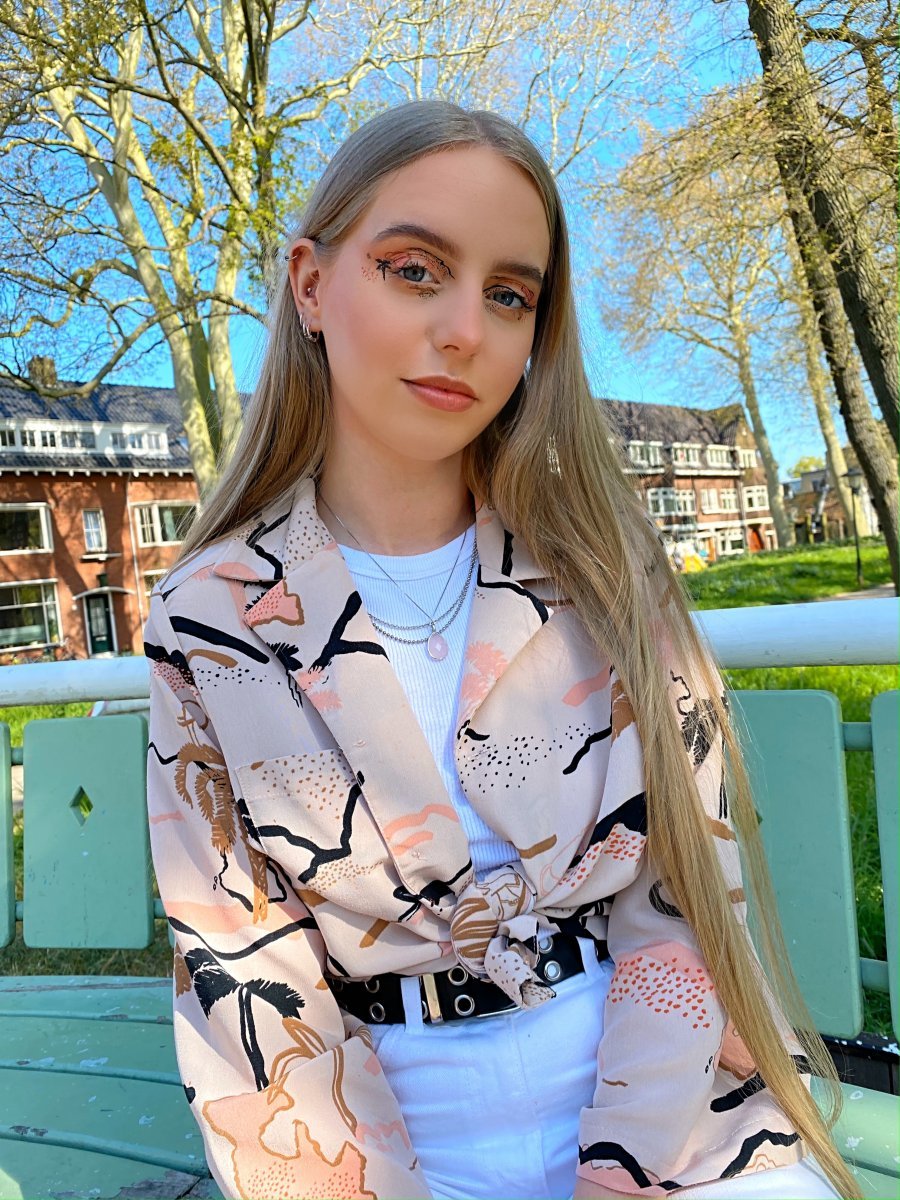 "this reminds me of parties!'
Jennifer Verstrepen
Hi people, yes it's me again with another look for you guys. My look is a little different today than usual. When I picked one of my most abstract blouses out of my closet, I thought to myself: how cool would it be if this print is on my face? So I gave it a try. I hope you guys enjoy it!
what are you wearing?
I'm wearing this abstract pink blouse, as you guys can see. I bought this blouse a while ago at Monki when I went shopping for a certain festival look. However, why should you only wear an item once just because you bought it for a special occasion? It now turned into one of my fave blouses 'cause it reminds me of parties! At least we can pretend we are going to one.
(If you like the abstract vibes I got a dress or a blouse that are similar to my blouse)
how to do it:
You need to prime your eyelids first, so you have a clean canvas to work on. Set it with powder, then pick a matte pink shade from the morphe 35B palette to blend all over the eyelids and blend the eyeshadow more besides the eyes. Next you make little spots with a darker pink shade like the print in the blouse. After that, you can grab your black eyeliner and make a line around it. And you don't have to do it super precise. Because it is an abstract look so it doesn't matter if it has some flaws in it. So further on with the black eyeliner, make lines, dots and a little palm tree over the eyelids. Grab an orange and a brown eyeliner or TIP! (Make your own eyeliner with some eyeshadow and a microscopic drop of face oil.) And make some more lines and dots. Finish with a bit of mascara and you are DONE.