Faux fur everywhere! But a bomber jacket in faux fur? That's new and oh so awesome. This is how I styled mine by Esprit.

It's comfortable and sporty, yet chic and sophisticated.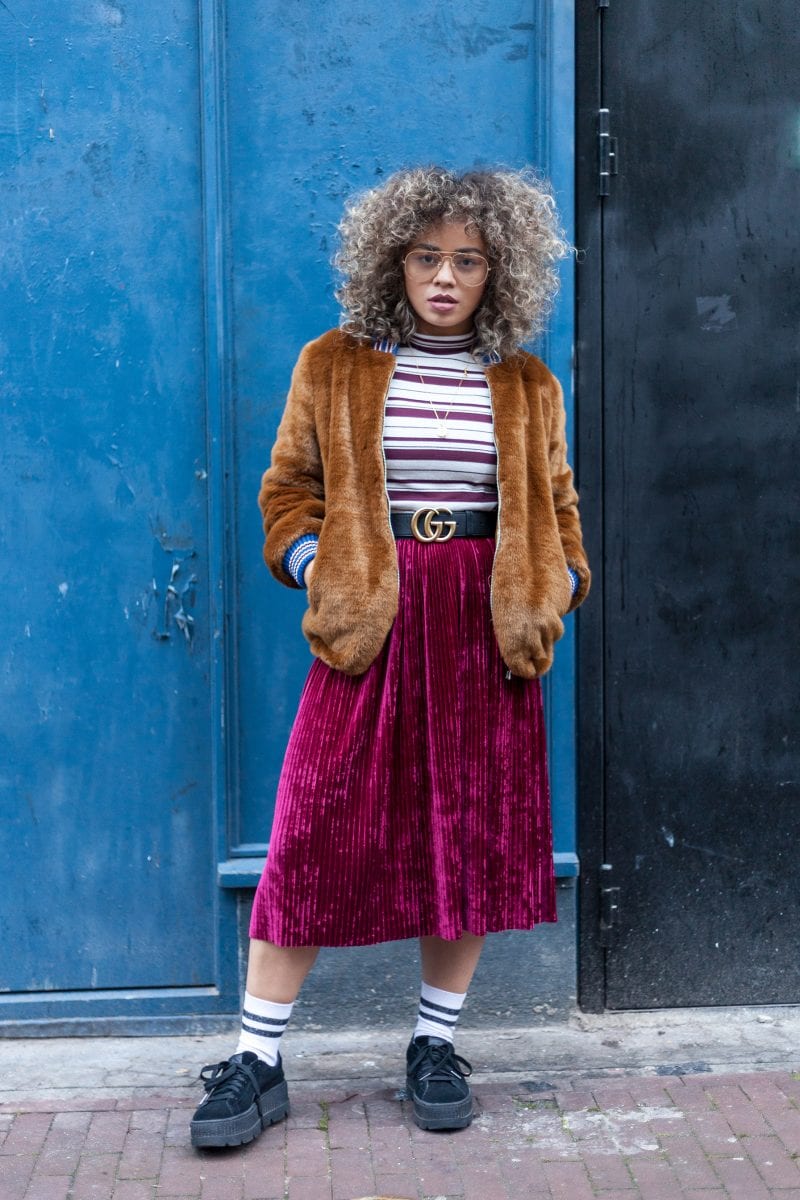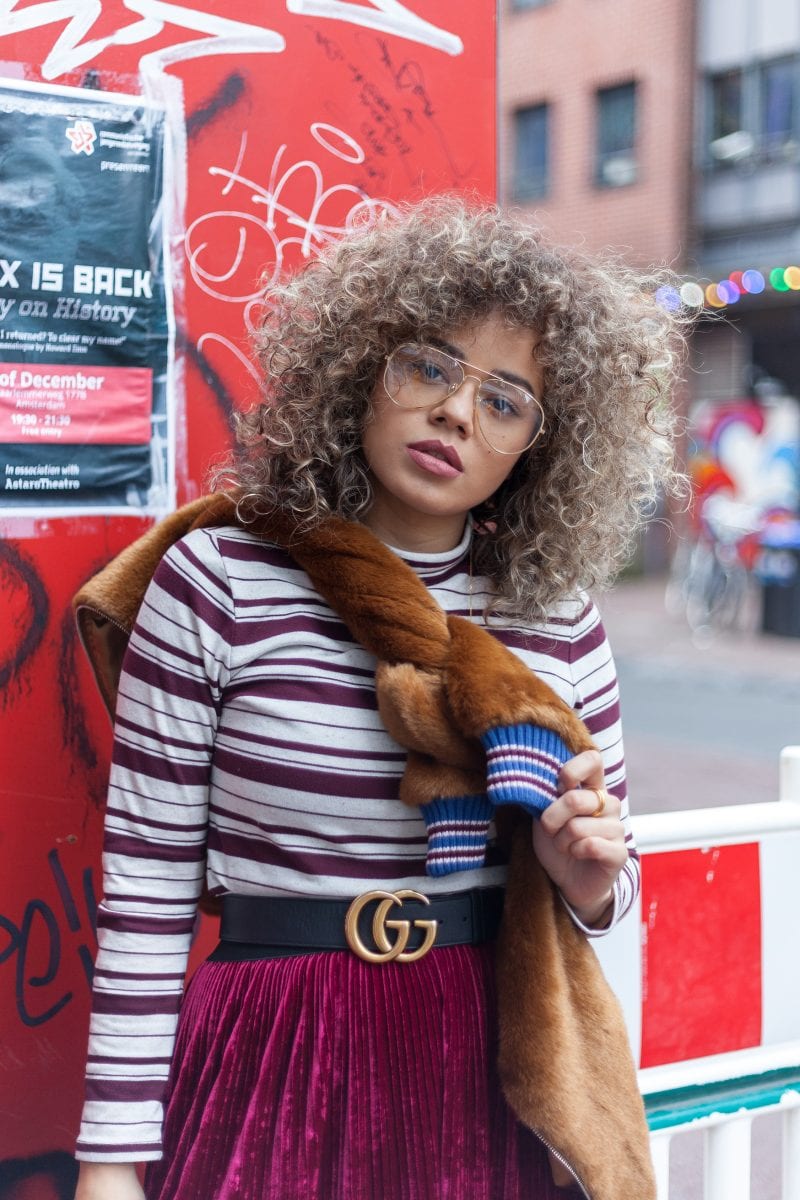 TURTLE NECKS FOR LIFE
For this outfit, and basically any outfit to keep you stylish and warm, the turtle neck is one of the key items. Since bomber jackets have a low collar, turtle necks look great underneath. Without a doubt we love sweaters too, but turtle necks actually keep you warm without making you look one size bigger. It's true: if your neck and feet are warm, the rest of your body will follow.
OF COURSE, VELVET
Velvet just makes everything better. Plus, it makes your outfit look more chic. I don't necessarily know how to describe my style when someone asks me. But I do know that it's a mix of styles. And it always has to be colorful and comfortable. Velvet combined with the faux fur bomber jacket is exactly all that.
THE DETAILS
Last thing: pay attention to the details. The striped printed turtle neck matches the striped pattern on the boarders of the jacket. And the cherry on top: striped socks!