We all know the clothes you wear affect your mood or the other way around. Reason enough to get dressed in happy colors! Read & see more about this cheerful fit by Esprit.

OH HAPPY DAYS
Okay, okay, first things first: new clothes can't buy you happiness. But it's definitely true that what you're wearing does something to your current mood. Now I also know it has a lot to do with the weather. If the weather is nice, it's a lot less hard to dress in a happy color. But I dare you to do the same when it's raining or freezing cold! I'll make sure I blog about that too when autumn comes.
"I dare you to wear happy colors in the colder seasons!"
BUTTON DOWN
So let's talk about the fit. The orange blouse comes with slightly flared sleeves. Which makes this item a very charming one. It goes perfectly with the mustard yellow A-line skirt. You can wear it in a classic way or spice it up by opening the buttons. Hello legs! Oh and the cherry on top: neutral accessories. The sand-shaded slippers and bag add the right sophistication. All set!
photography by Niké Donker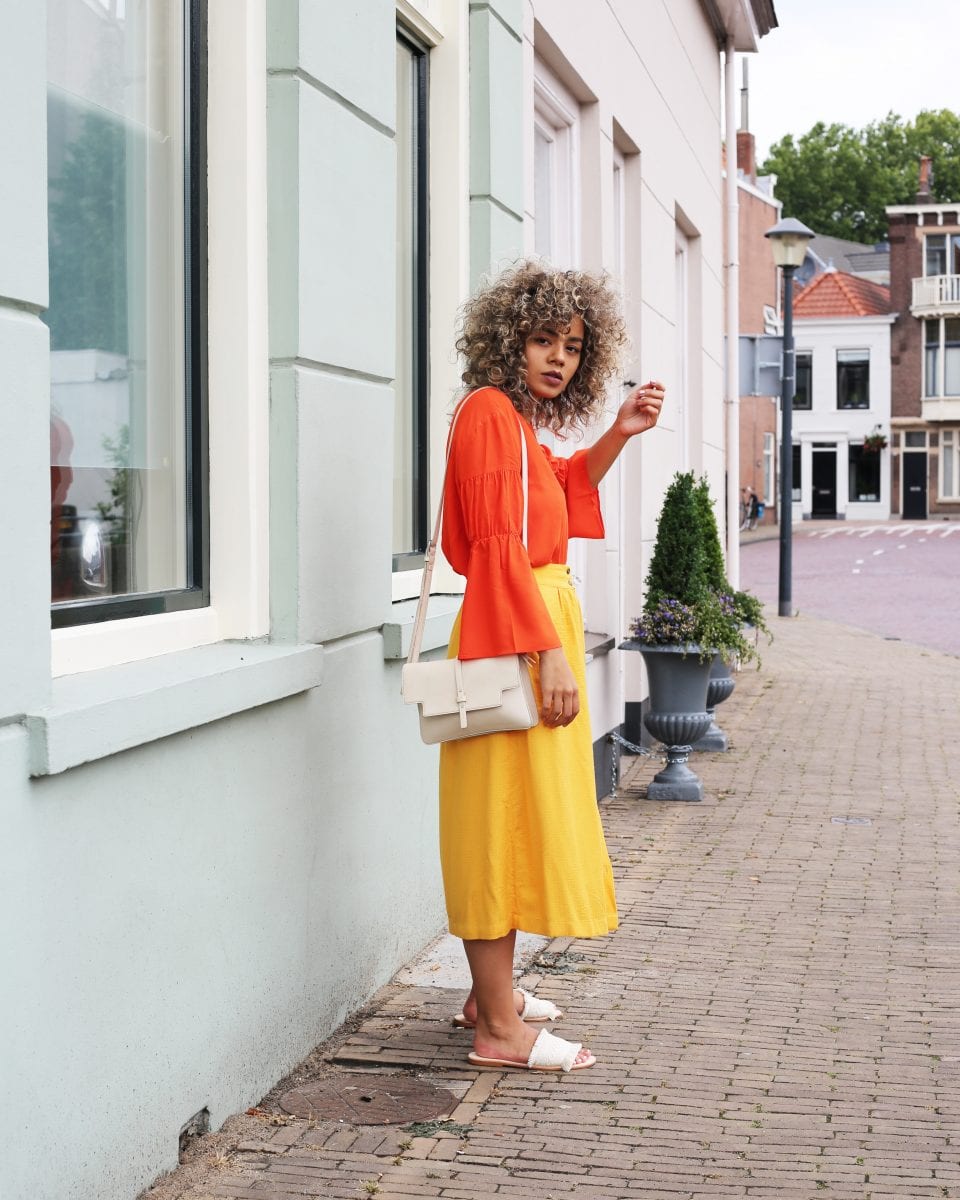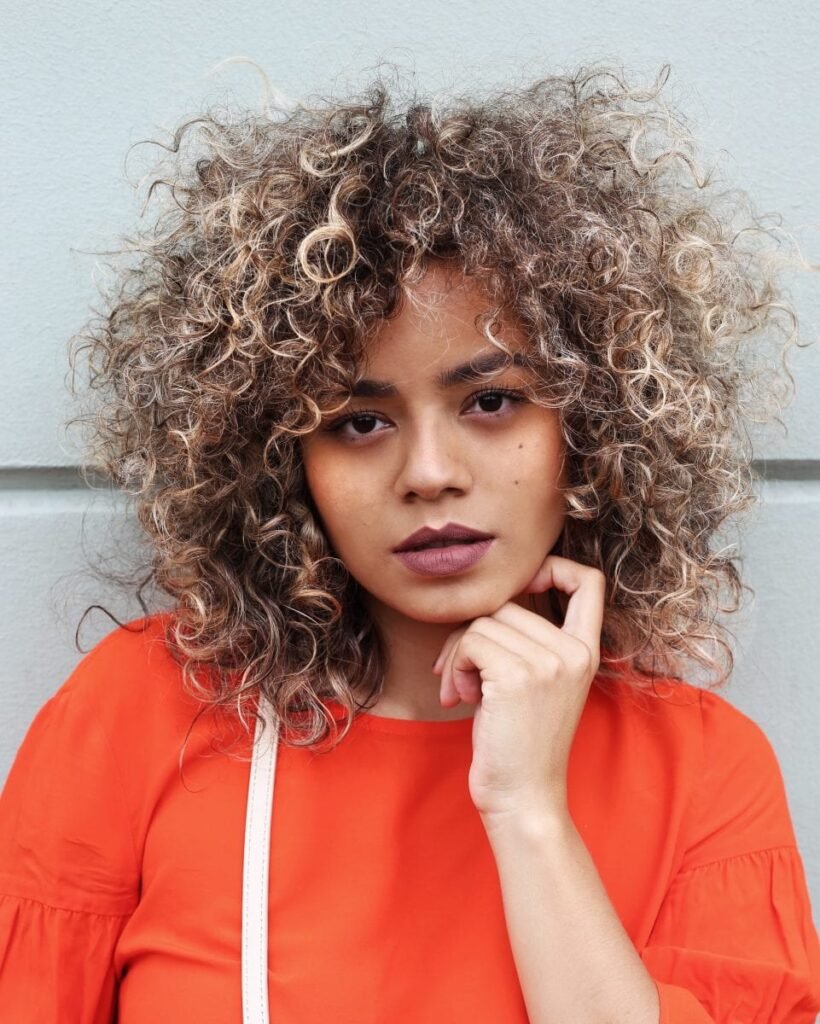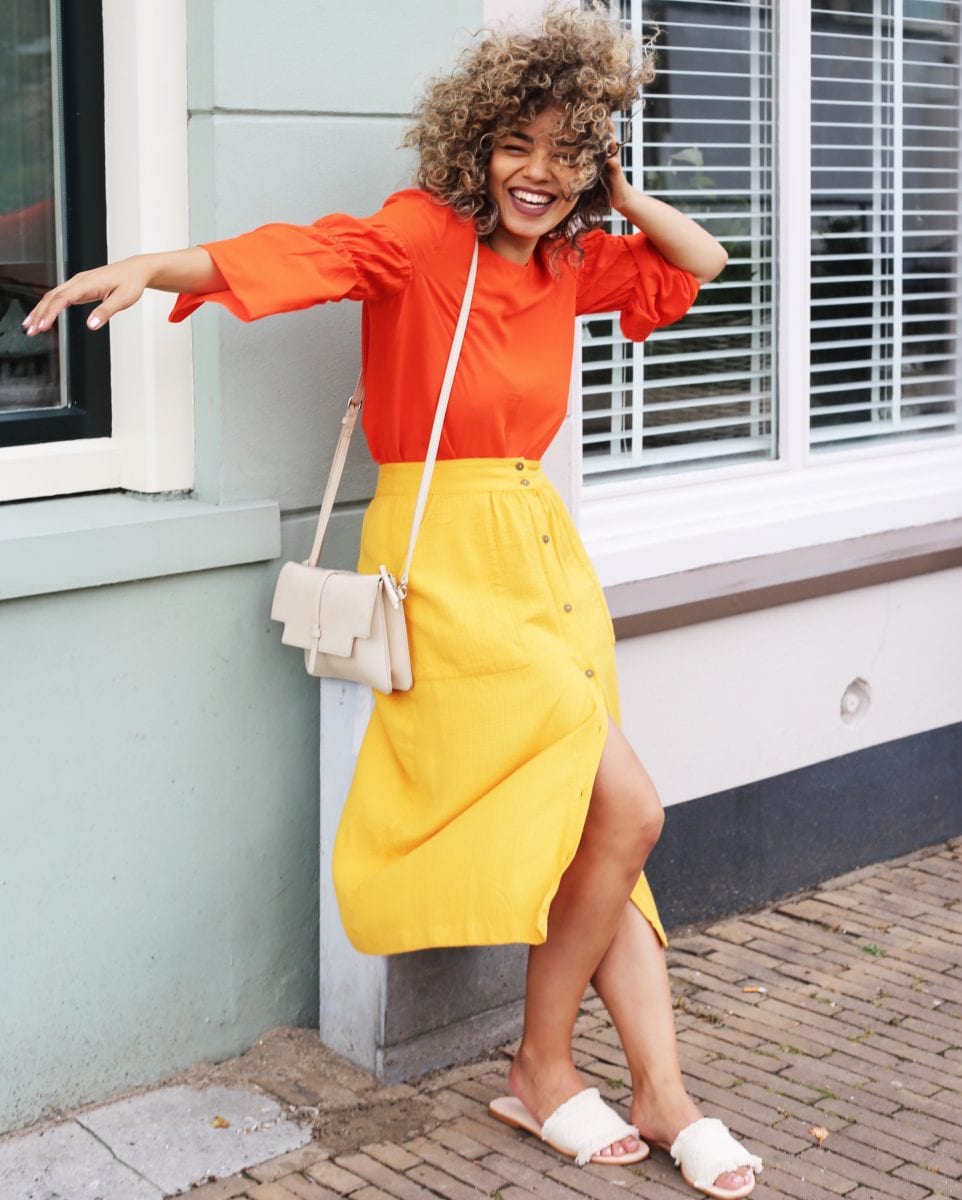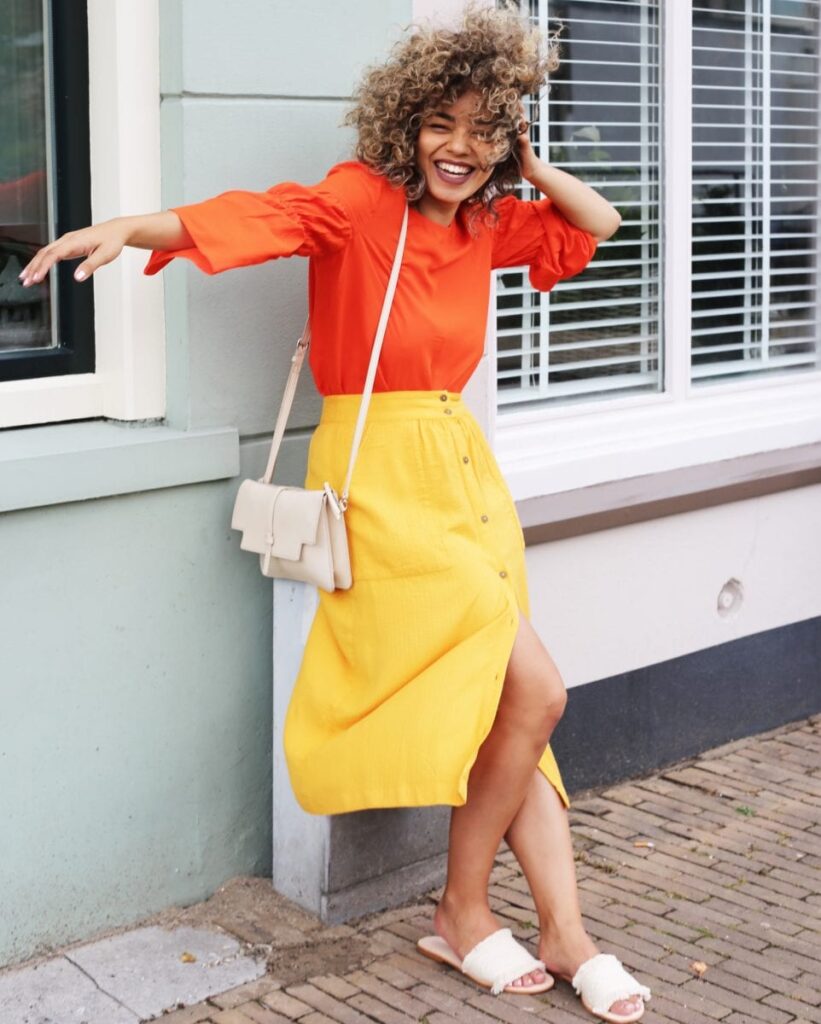 ON ME