Layering like a pro, adding red over the knee boots. This is how you get the sassy look for Fall!

Puss in boots, you might call it. 🐱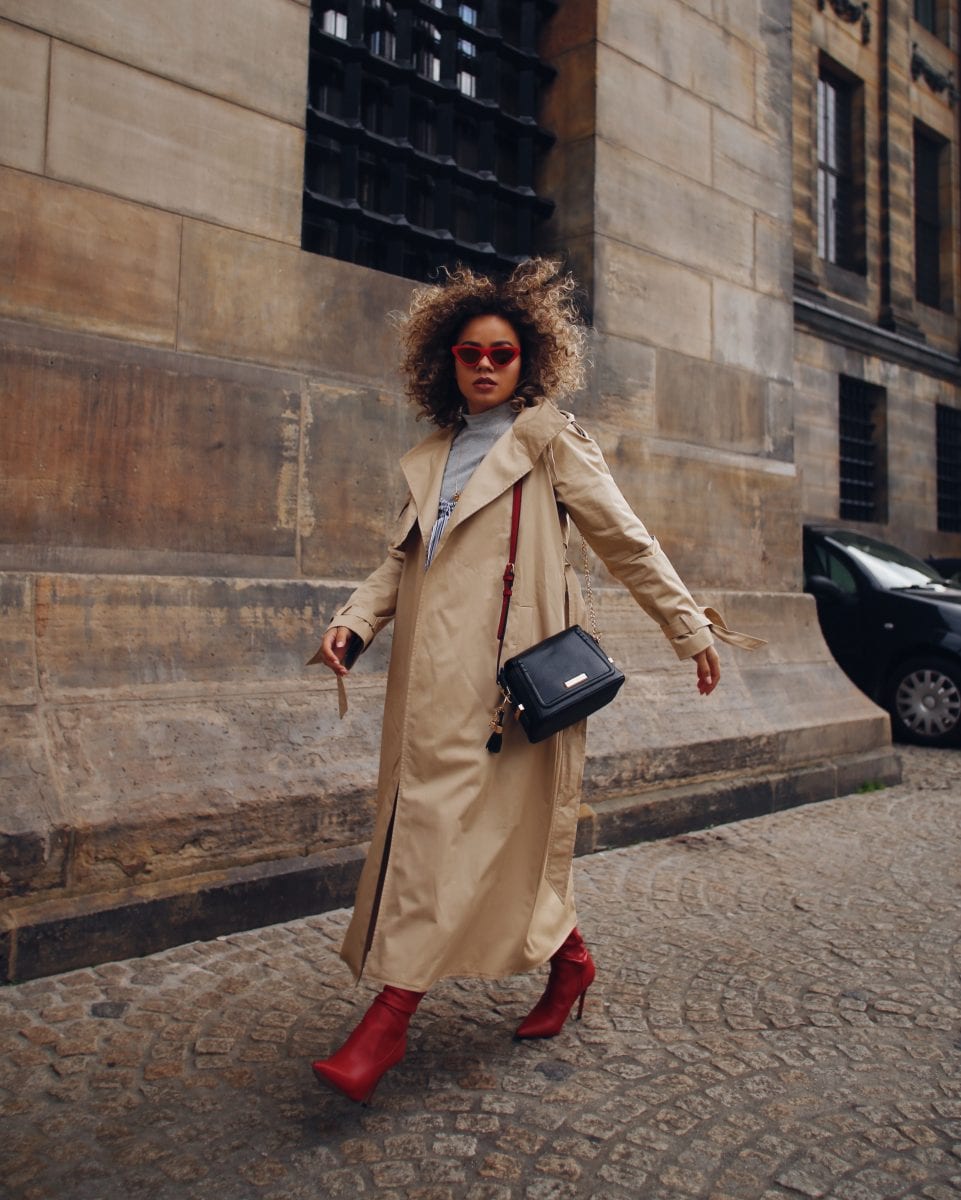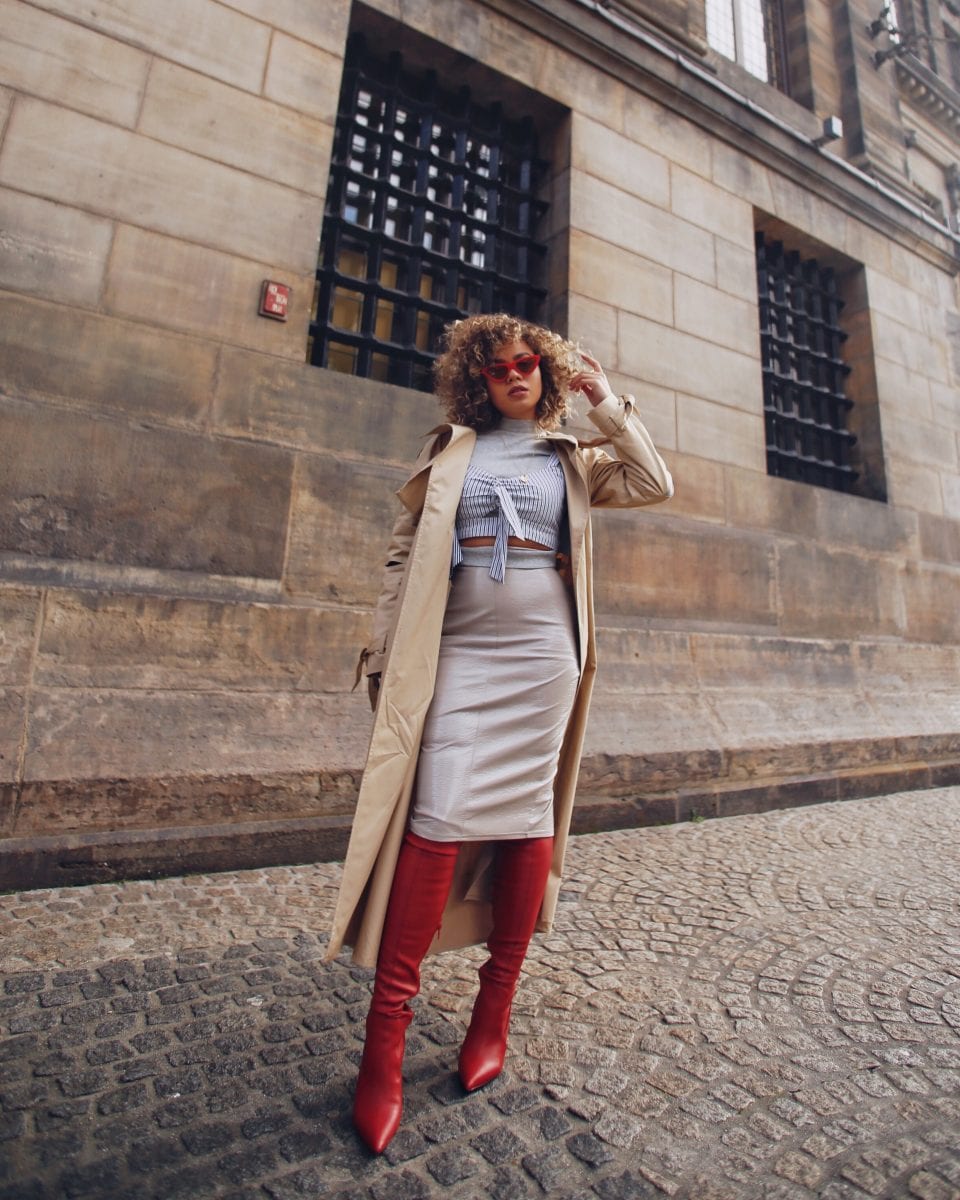 OEH SASSY!
If you're dealing with Fall habits like winds, rain and colder temperatures like I am, you can't deny the following: 1. you need to start layering. 2. you need to pull out your boots. However, even without showing any skin, layers and boots can make you look oh so sexy and sassy.
IT'S ABOUT DETAILS
Besides the red boots as obviously the bold eye catchers, this outfit requires another eye for details. For example, the leather look pencil skirt comes in a grey shade that suits the grey top perfectly, without clashing. The shoulder bag comes with a red band, complimenting the boots. And last but not least: have you noticed that the lining of the trench coat matches the sleeveless crop top? Yes honey, it's like that.
READY
Completing the look all you need is a I GOT THIS attitude that will give you an instant confidence boost. And girl, you're ready for the world to see!