Havana oh nana! Even before the song I've been dying to go to this magical place full of old timers, pastel colors and the latin heat.
In the third week of October it was finally that time. Together with my good friend Meau we experienced this place for a week. In this post I will overall show you our experiences in pictures and give you tips in case you might go there.
RENT AN AIRBNB
First things first: our stay. Despite of what everyone thinks ('Cel is boujee as fuu') – I'M NOT. Lol. I love to have the full on, local experience. Sleeping in a typical casa, serving breakfast from the local owners, that's the way to do it if you ask me. So tip numbero uno will be to rent an AirBnb. Most of the houses are huge, breakfast is only 5 CUC (the convertible Peso, aka touristic one. 1 CUC is equal to 1 dollar basically). Handy to speak (basic) Spanish, if not you will struggle like us. Not impossible, just difficult.

DOWNLOAD MAPS.ME
If you're a planner like me, or maybe better yet, if you're not a planner: download Maps.me. Havana is a place where they don't like wifi. Haha! Jokes aside, it's really hard to get wifi and if you do, it's very oldschool: you need to get a ticket that provides a code which allows you to use wifi for an hour. Our AirBnb had their own wifi router. Hotels usually have their own wifi as well. You can buy the wifi tickets mostly in hotels but pay attention: some only sell tickets for their own wifi to be used in the hotel only. Anyway, I like to get around easily without worrying about internet connection, so Maps.me was really helpful. Download the map of Havana before you go and you will be able to go anywhere offline using navigation. You can even do some research beforehand and flag spots you want to see or go to!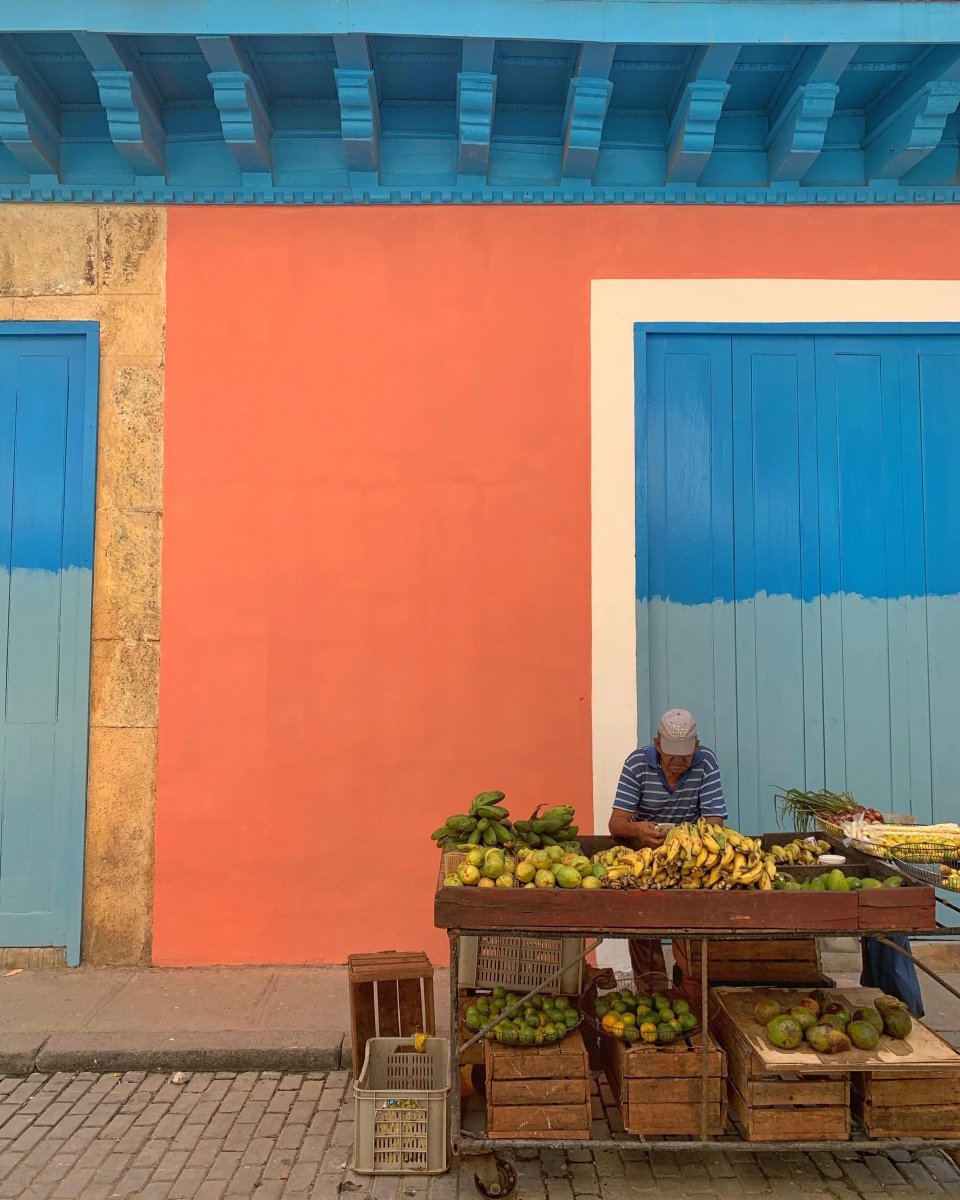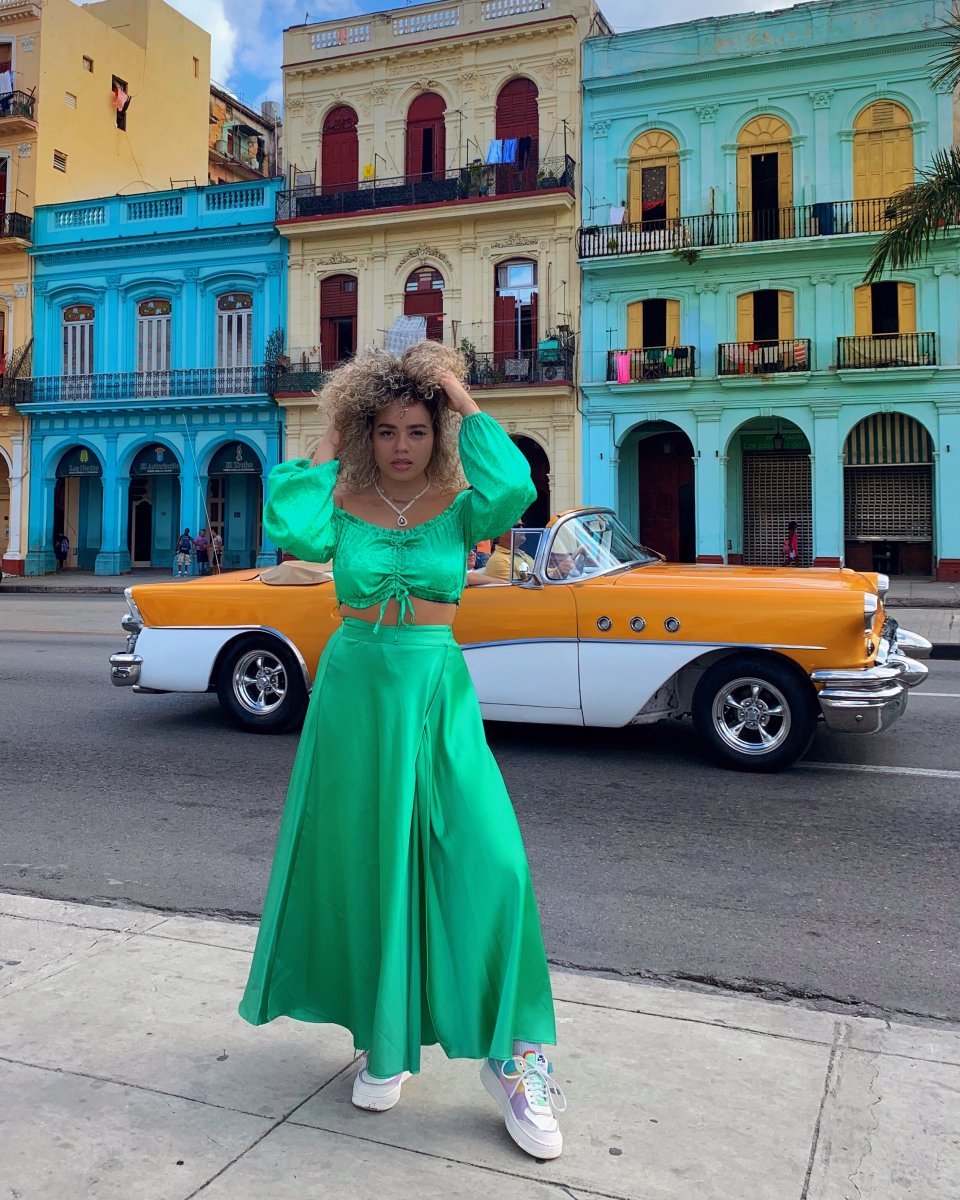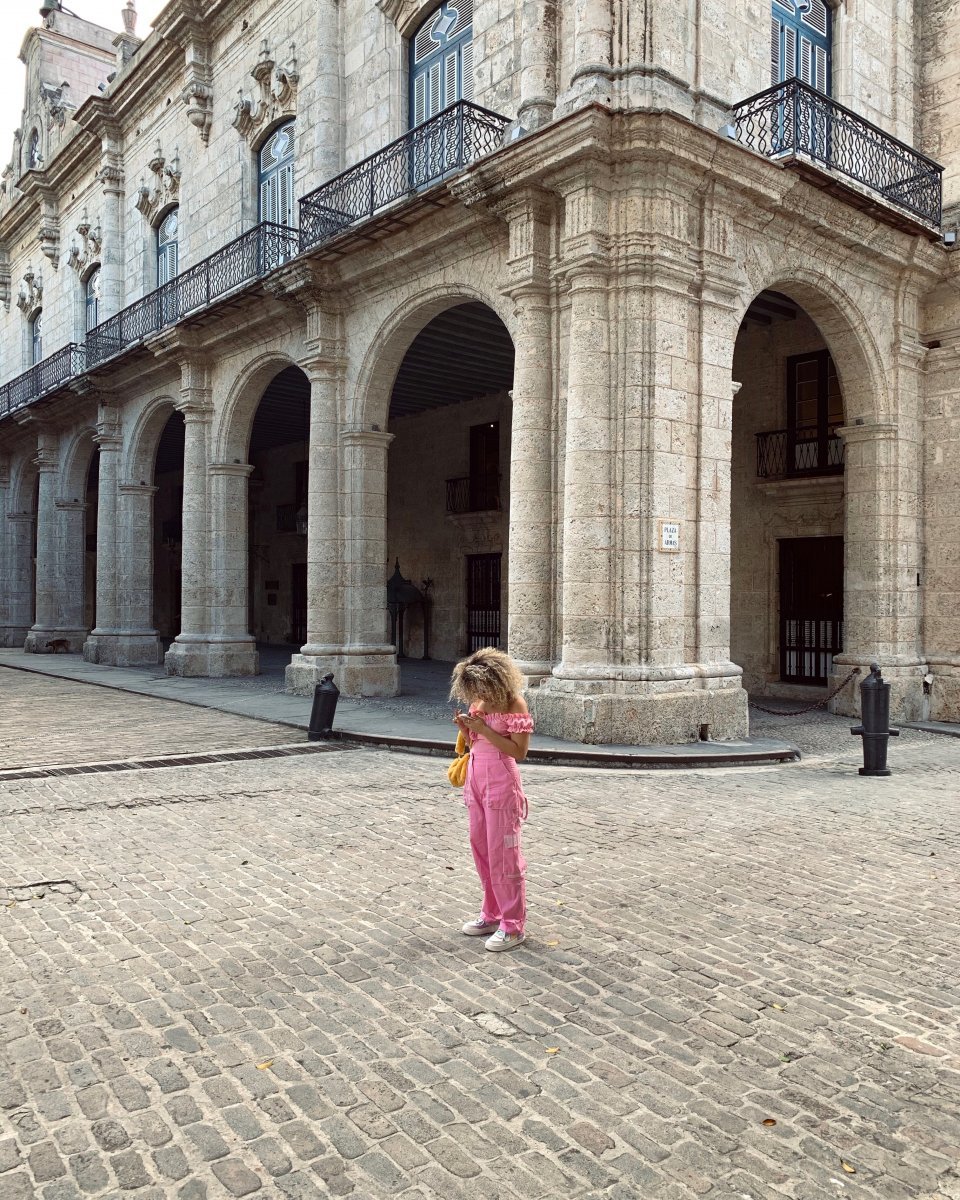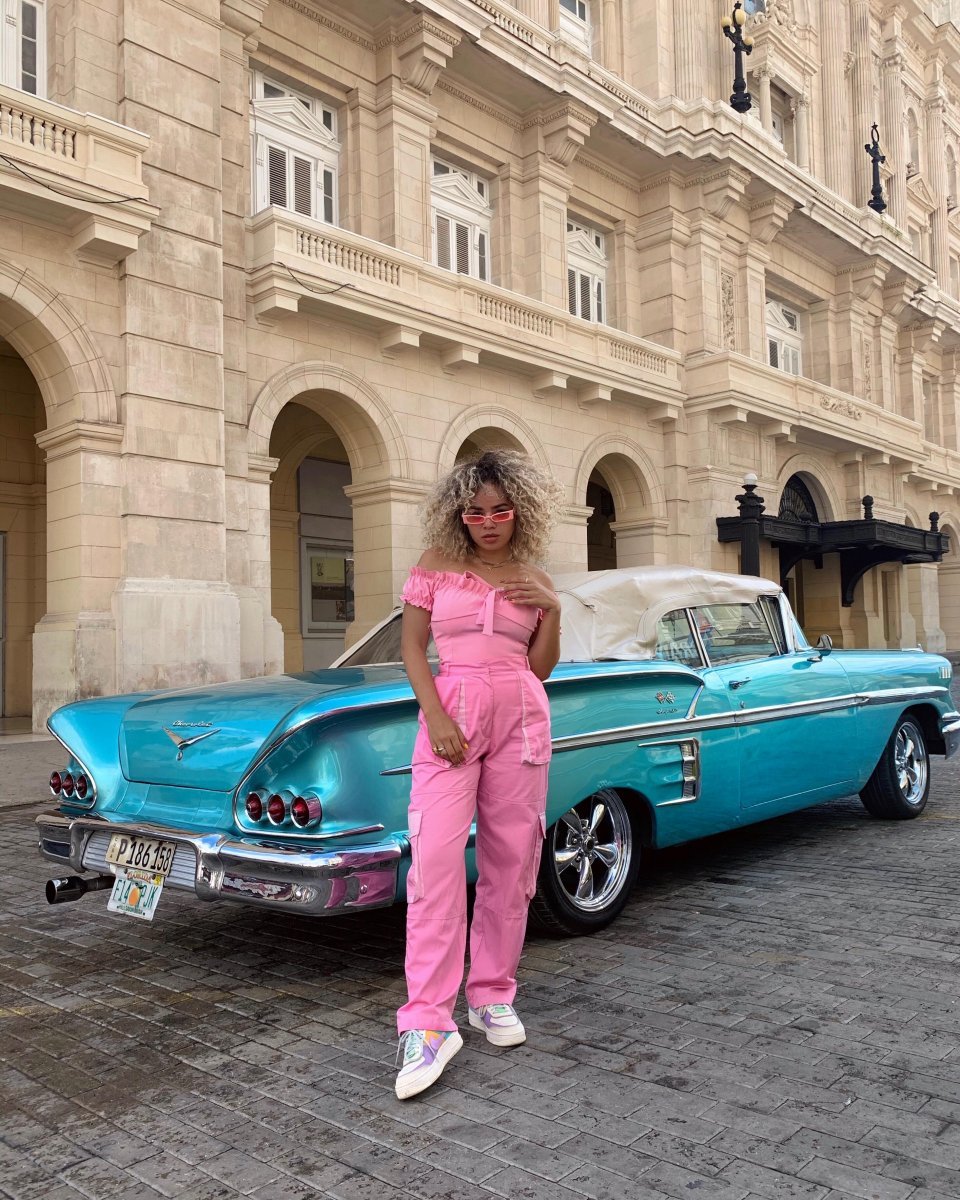 MAKE THE MOST OF YOUR TRIP
Havana is beautiful. Period. And you def don't have to worry if you'll get to see an oldtimer: they're everywhere. The colonial houses in Old Havana are so intriguing, it's like going back into time. However I'd definitely recommend to visit more places than Havana alone if you plan to stay for a week. Go to Havana for 3/4 days and Varadero for another 3 days. Or any other place nearby you like! We didn't get to go to Varadero, but we also spent a day at the beach of Havana!
BRING SNACKS AND ENOUGH CASH
Havana doesn't have a lot of supermarkets or small shops where you can just go and buy stuff. Therefore it's really handy to bring some snacks so you can have a small bite on the road or when you're sightseeing. Same with cash: ATM's are hard to find and paying with card is usually impossible. So make sure you have enough cash with you! We brought €300 each for a whole week and that was perfect. We did everything by taxi and ate out every day as well.
BOOK EXPERIENCES IN ADVANCE
After we booked our stay through AirBnb, I bumped into a few experiences you can book in advance. One absolutely was a MUST for me and that's seeing Buena Vista Social Club live. Like, hello?! (In case you don't know who they are, Google is ur best frien.) That was most def the best night of the whole trip. So an important tip, this one. Keep your trip spontaneous but book at least one or two nice things to do before you go! You won't regret it.
Oh and about the night at Buena Vista Social Club: we got together with a group of people who (obviously) also booked the experience. Hosted by 2 very fun and kind local gals, we met up in a local bar to talk Cuban music and history over drinks. then had dinner afterwards with Buena Vista playing live for us. It was absolutely amazing and dancing guaranteed! The price includes 2 cocktails at the bar, dinner + drinks and the concert itself. Best. Night. Ever.
MY TOP 3 FOOD SPOTS
Food is important. But when it comes to food in Havana, I didn't really find it suuuuper special. The locals mostly eat rice, beans and chicken, meat or fish. Obviously that's also the cheapest option. It's a big part of culture to also eat the food, so you def need to try it. However we all like change I def found a few spots I really liked. Havana is changing rapidly, so trendy & modern spots pop up faster than light. My top 3 is:
El Dandy
Close to Havana Capitol, a very cosy place, good music and good food.
El Del Frente
A nice place with a cozy rooftop including a neon sign and cocktails. Have the garlic shrimps!
Doña Eutimia
Cuban specialties and always busy! So make reservations when you arrive.
"taxi tings. pay attention
KNOW THE PRICES OF THE TAXI'S
To get to the food or anywhere else u need a taxi. And no fam, you don't want to be fooled. Which obviously happened to us when we arrived. Let me put it here: a taxi from the airport to the city is around 15 CUC. Not 40. Lol! We at first assumed the oldtimers would be more expensive taxi's than the 'normal' cars. But that's not the case. There is a difference between the oldtimers tho! Some really fancy ones are charged more. Fair enough.
COUPLES GO-TO
I absolutely loved Havana and would def go back one time with my partner when I have one! I think it's a great place to visit as a couple. I found it really romantic, nostalgic and cute. It's so full of history, culture and music. Oh the music!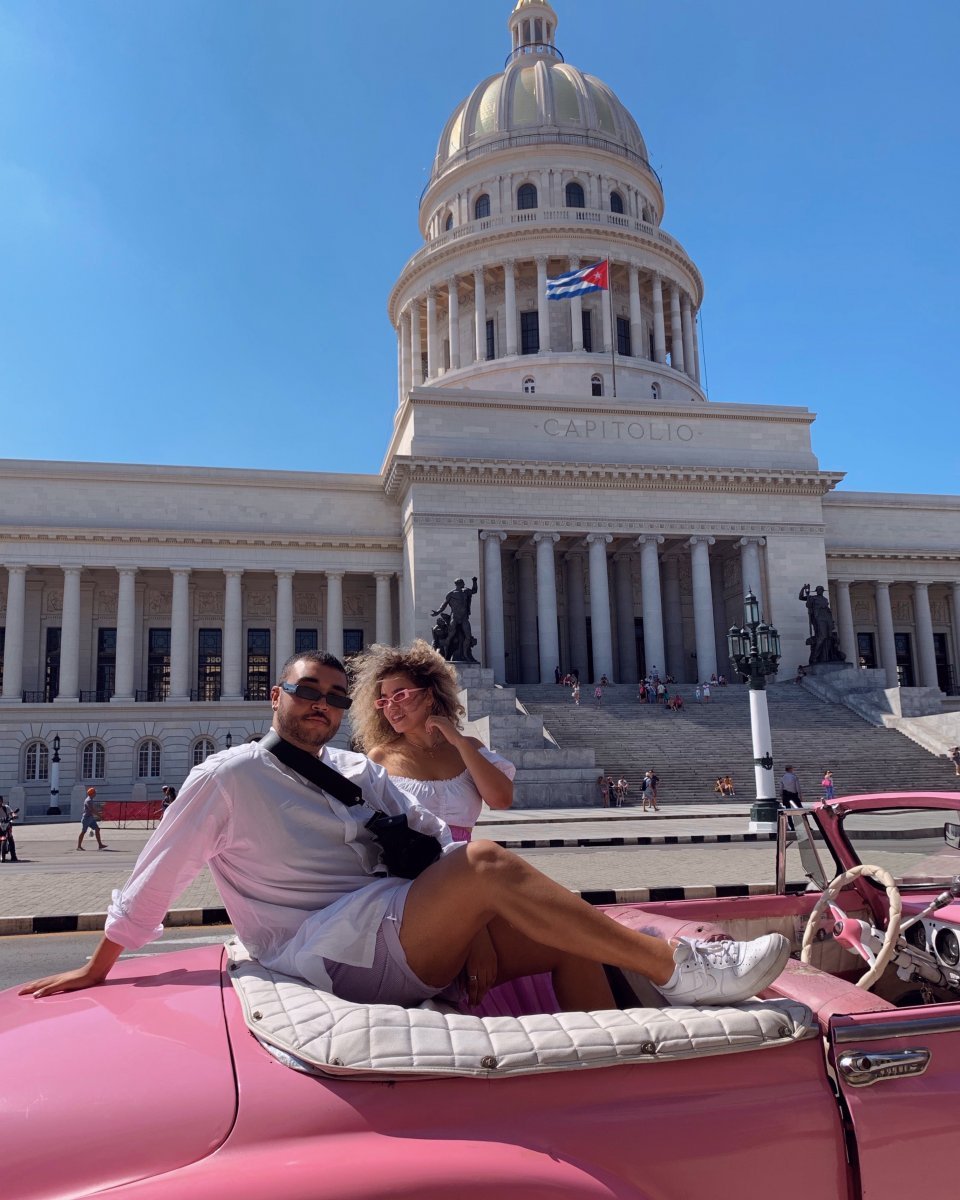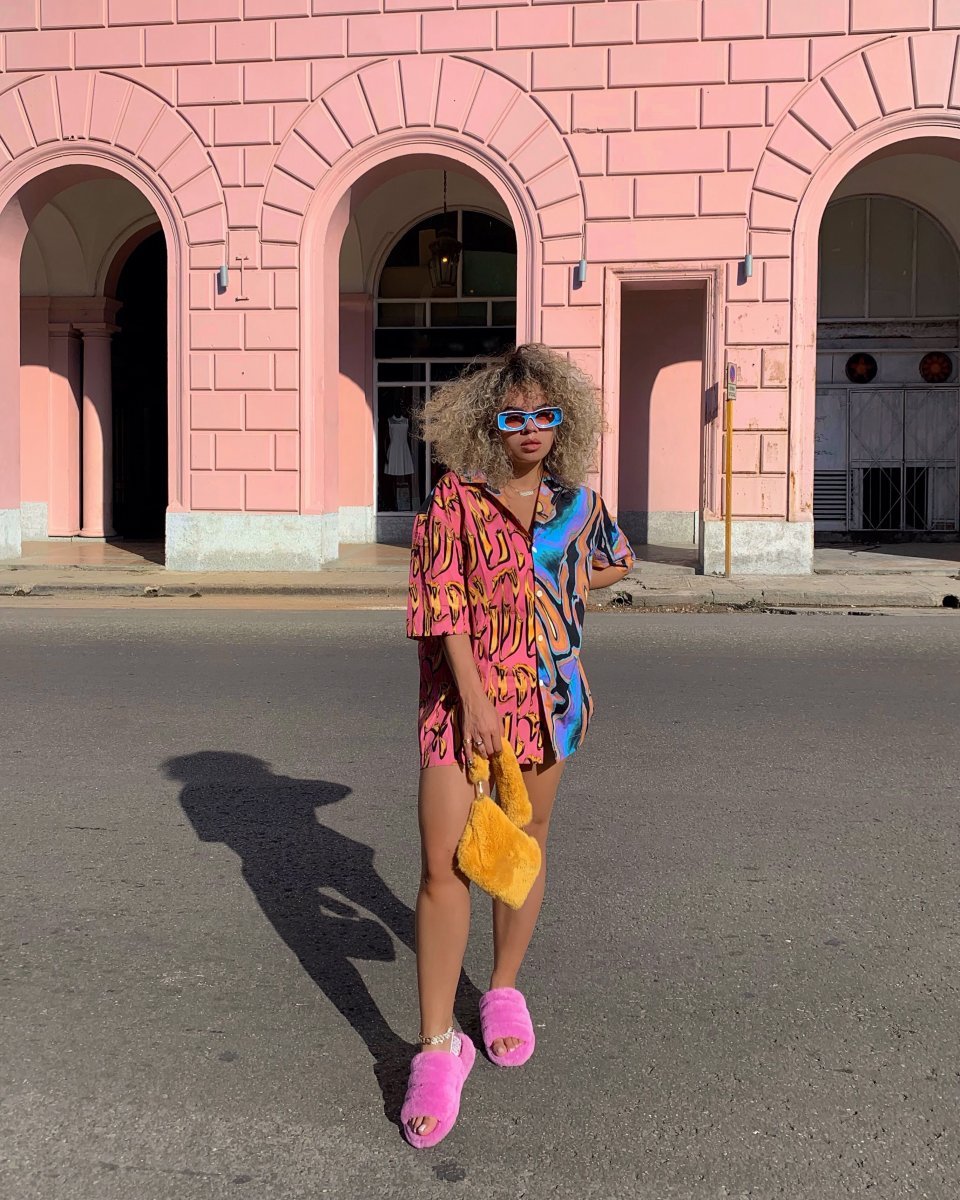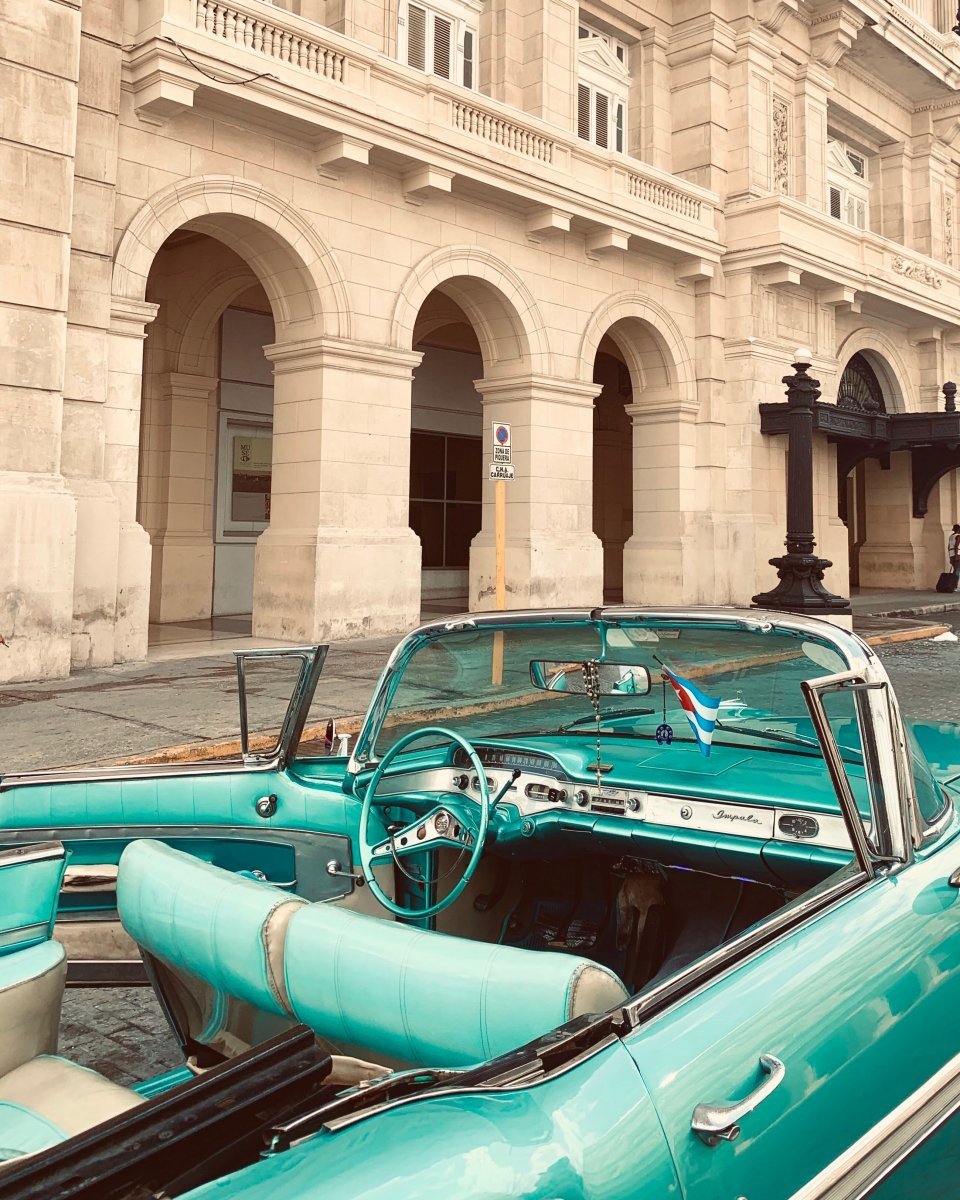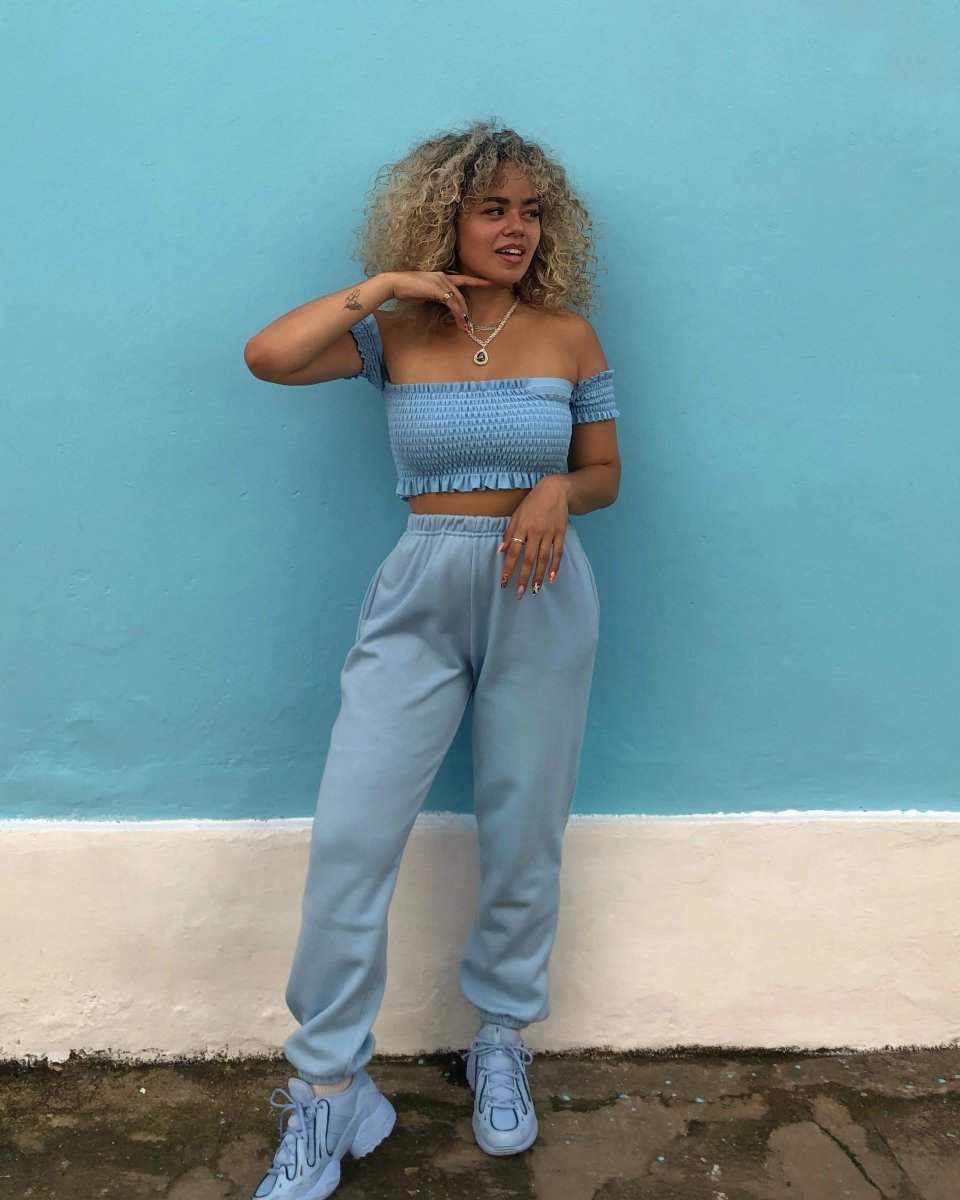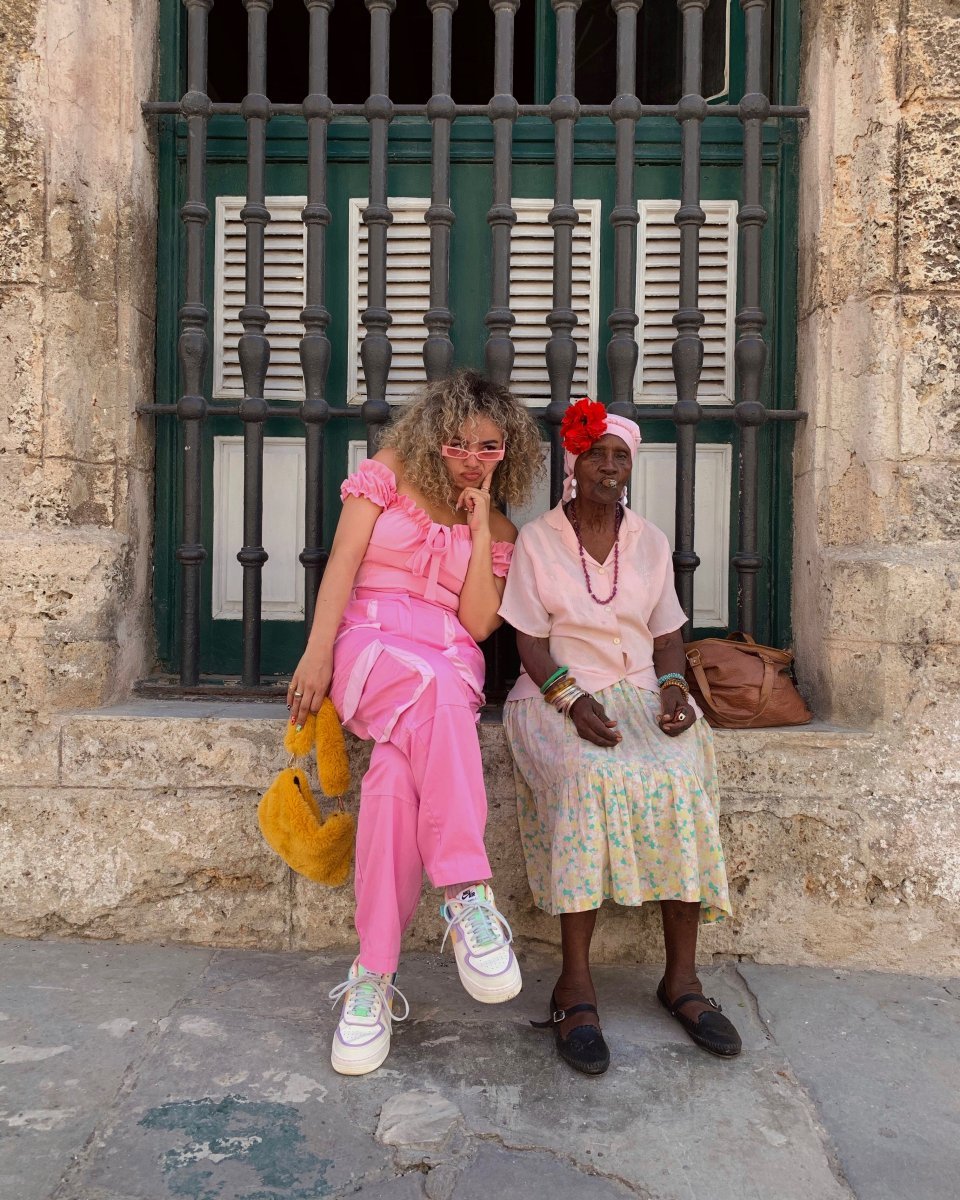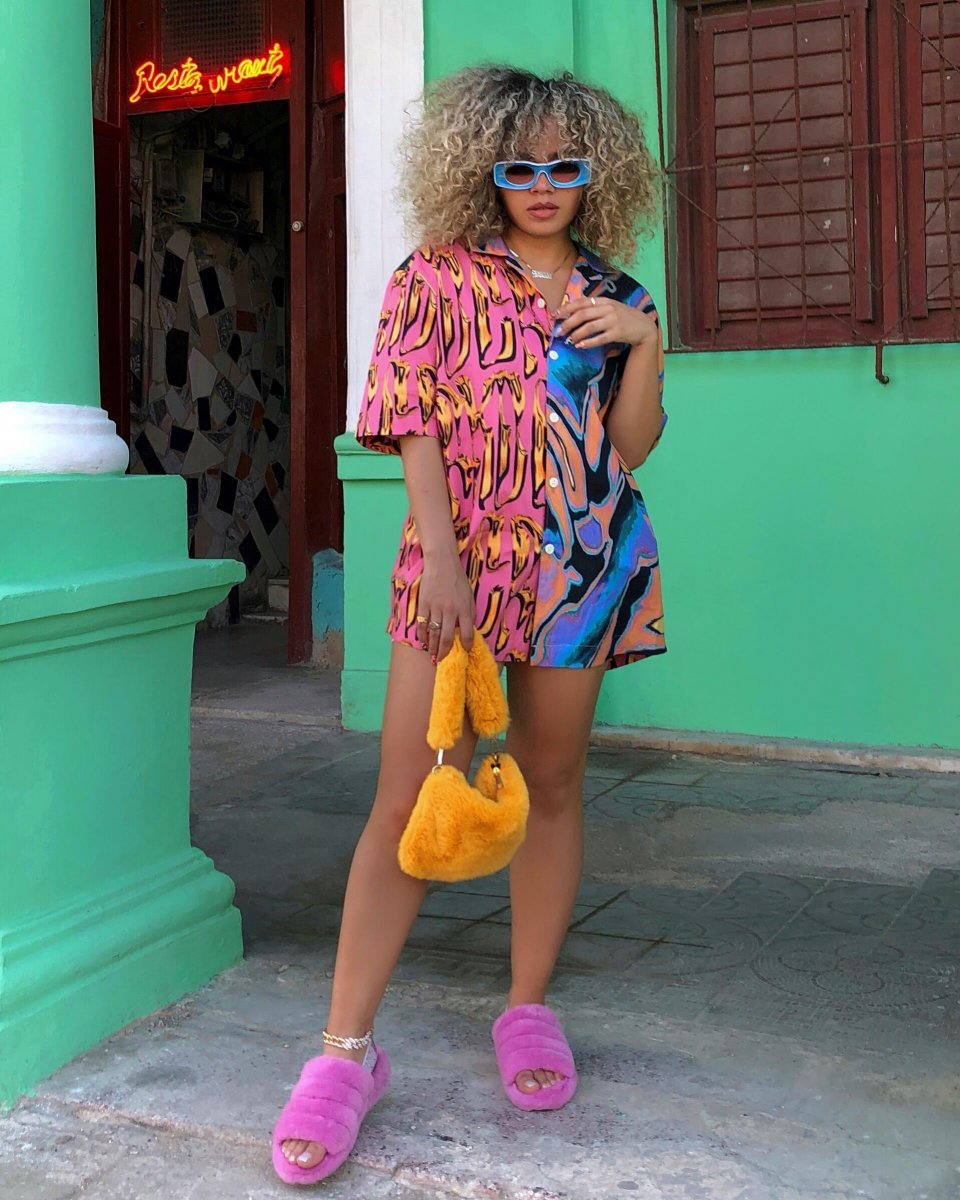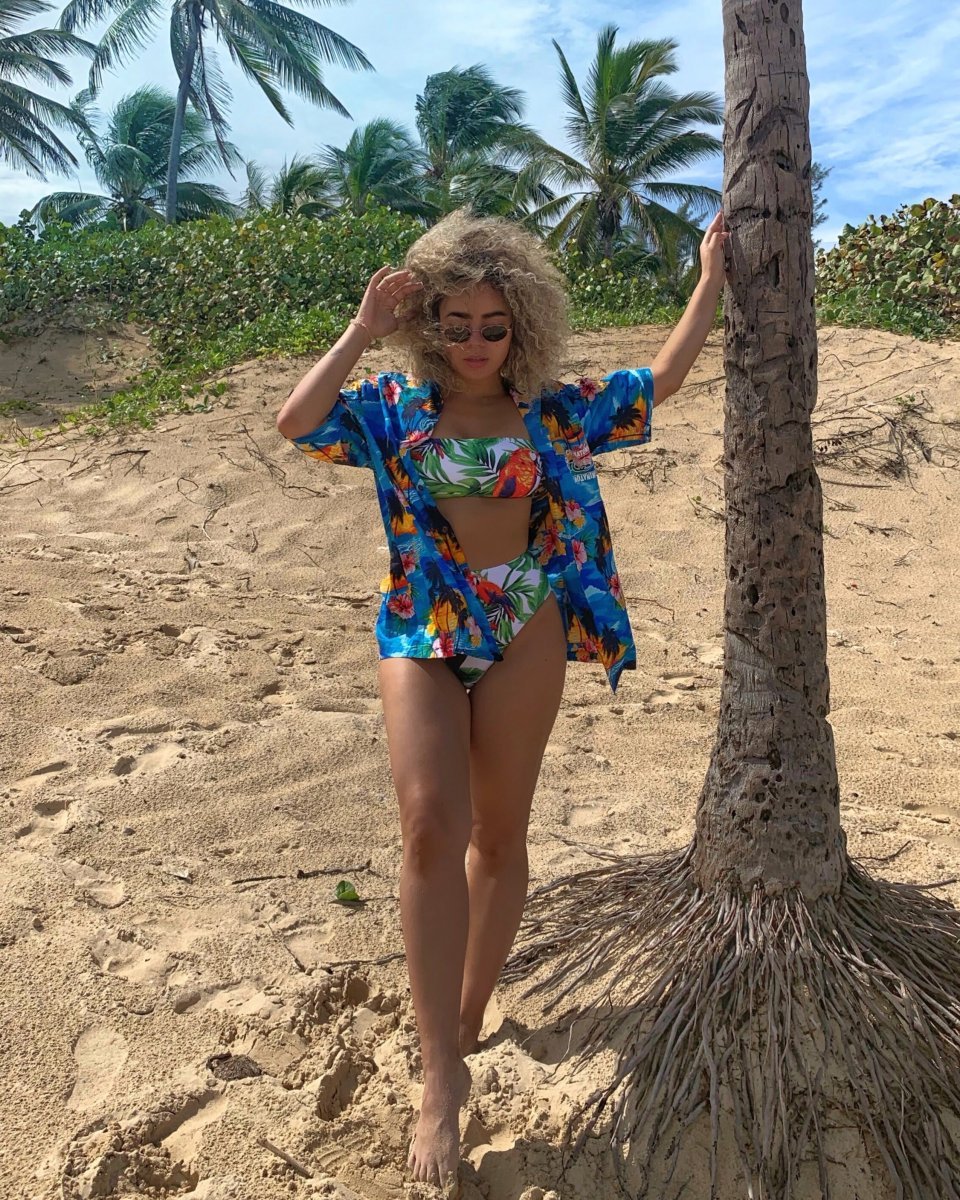 download Maps.me to get around easily
visit more places than just Havana
book one or more experiences in advance
don't be fooled, know ur prices
enjoy being disconnected from the world!