Inspired by iconic designs in the past, Esprit again introduces a collection that brings back memories. Giving it a modern touch and pop of color.

Take a look and see how you rock and layer it!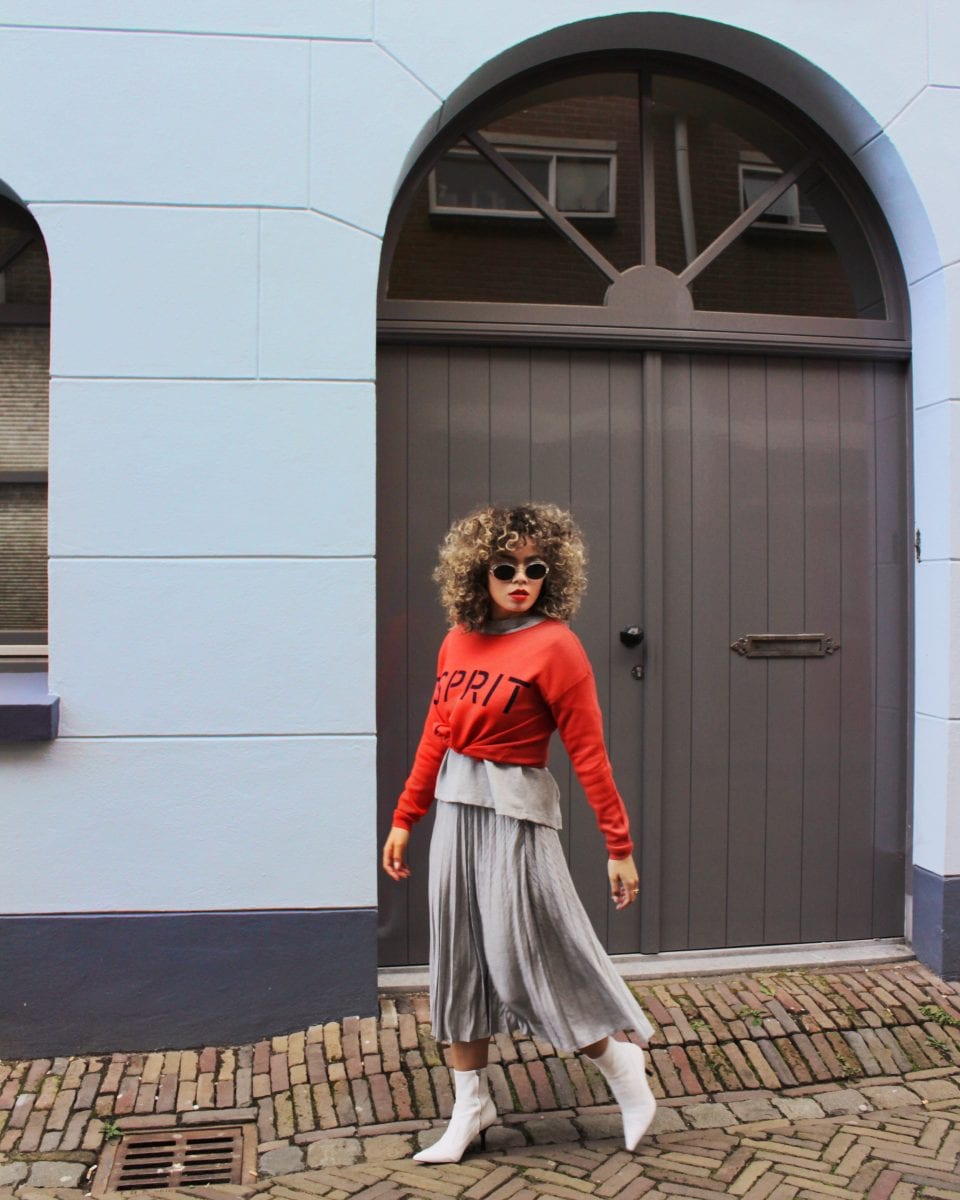 LET'S TALK LAYERING
Autumn has arrived which means layering season is about to start. Now it's not just to keep you warm, layering actually makes your outfits look way more interesting. If you get creative, you can create a different silhouette and shape. Try something new and wear your knitted sweater cropped by tying it, while leaving the top underneath it out.
GET IT POPPIN'
I'm the biggest fan of color but just one popping color is enough to make it pop. This orange (almost red) shade works perfectly for every skin tone. And, yet again: the ultimate autumn tone.
BARED LEGS?
If you don't get cold easily, you can definitely manage this look with bare legs on a soft autumn day. Also, the silver pleated skirt comes in a mid length. So wear it with boots and you'll be fine! In case it's too cold for you, thin black tights work too!