Wearing color everyday keeps the doctor away. I know, it sounds cheesy, but the clothes we wear do affect our mood.

With that said, together with HUE, I'm going to show you how to boost your mood with color all week long!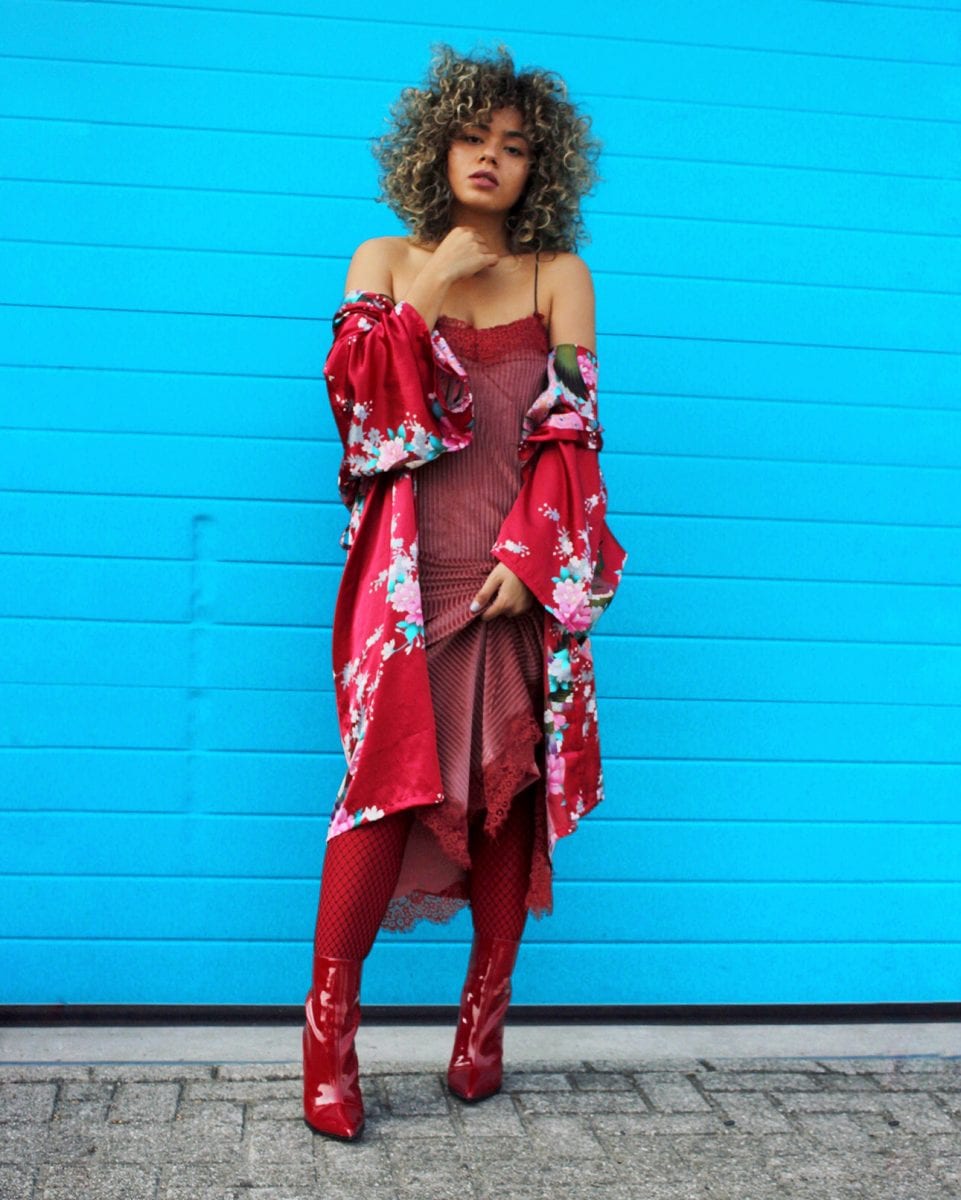 1. MATCH IT
Easy on a hump day, you can make your outfit match entirely. Just one color or shade to be exact. You basically can't go wrong no matter what color you pick! My personal favorite: burgundy red/ Bordeaux, like I styled with the HUE Opaque Tight in Deep Red. It works for every season. Tip: to give the look more edge, wear a pair of HUE Petite Fishnet Tights on top of your colored tights!
3. POP IT
Wait, blue tights? YES! For some this can be a difficult color, but the right combination does the trick. Make it pop in the HUE Opaque Tight in Eclipse by adding colored items that contrast the blue, like bright green or yellow for example. Tip: it's all in the details. The clutch has blue in it as well, which creates the perfect pairing!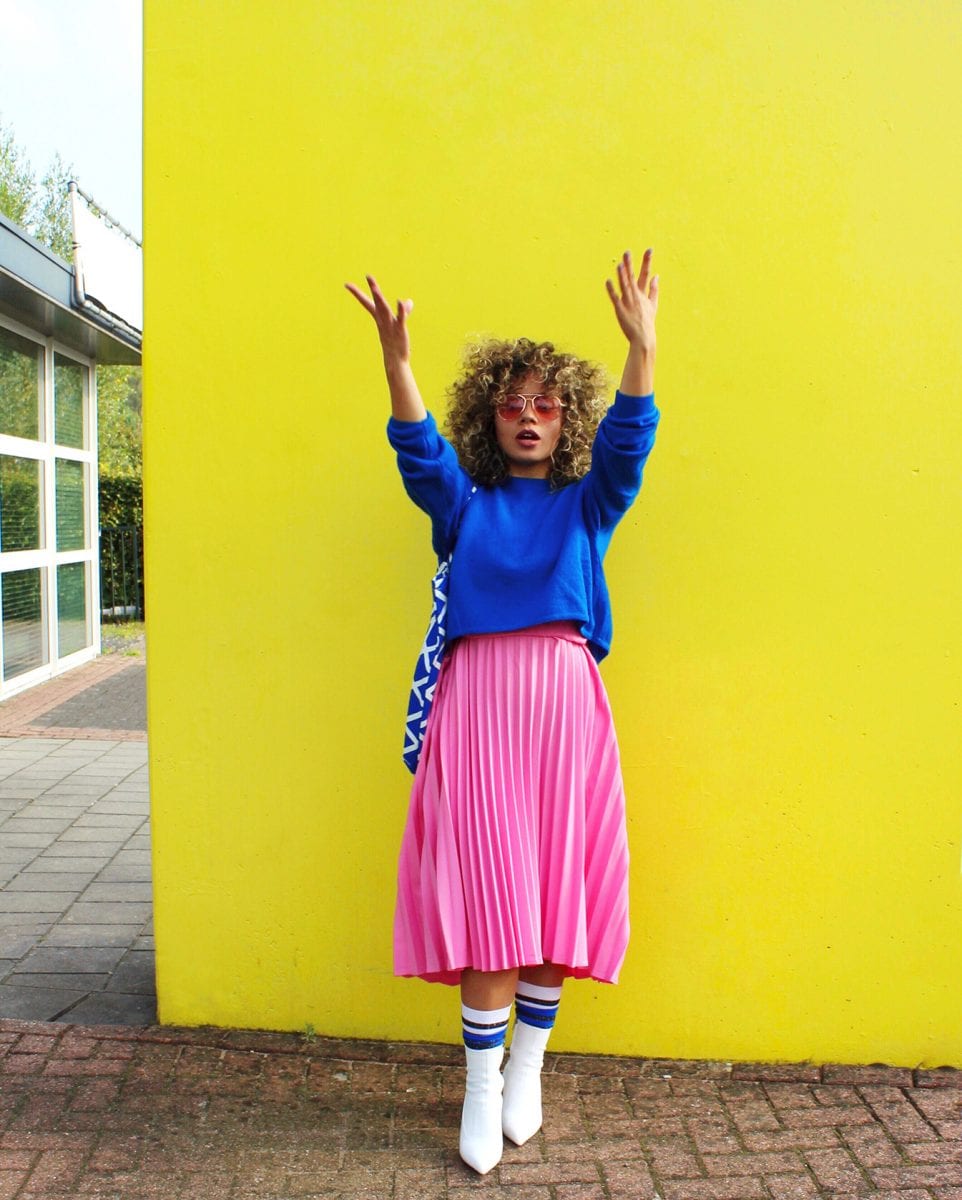 2. MIX IT
Mix colors! A pleated skirt goes very well with (double!) HUE Ribbed Metallic Stripe Socks. Allow yourself to experiment. One pair of socks? Who says you can't wear two? You can't have too many layers! Add a pair of elegant ankle boots and you won't feel like you're about to play tennis on the court field.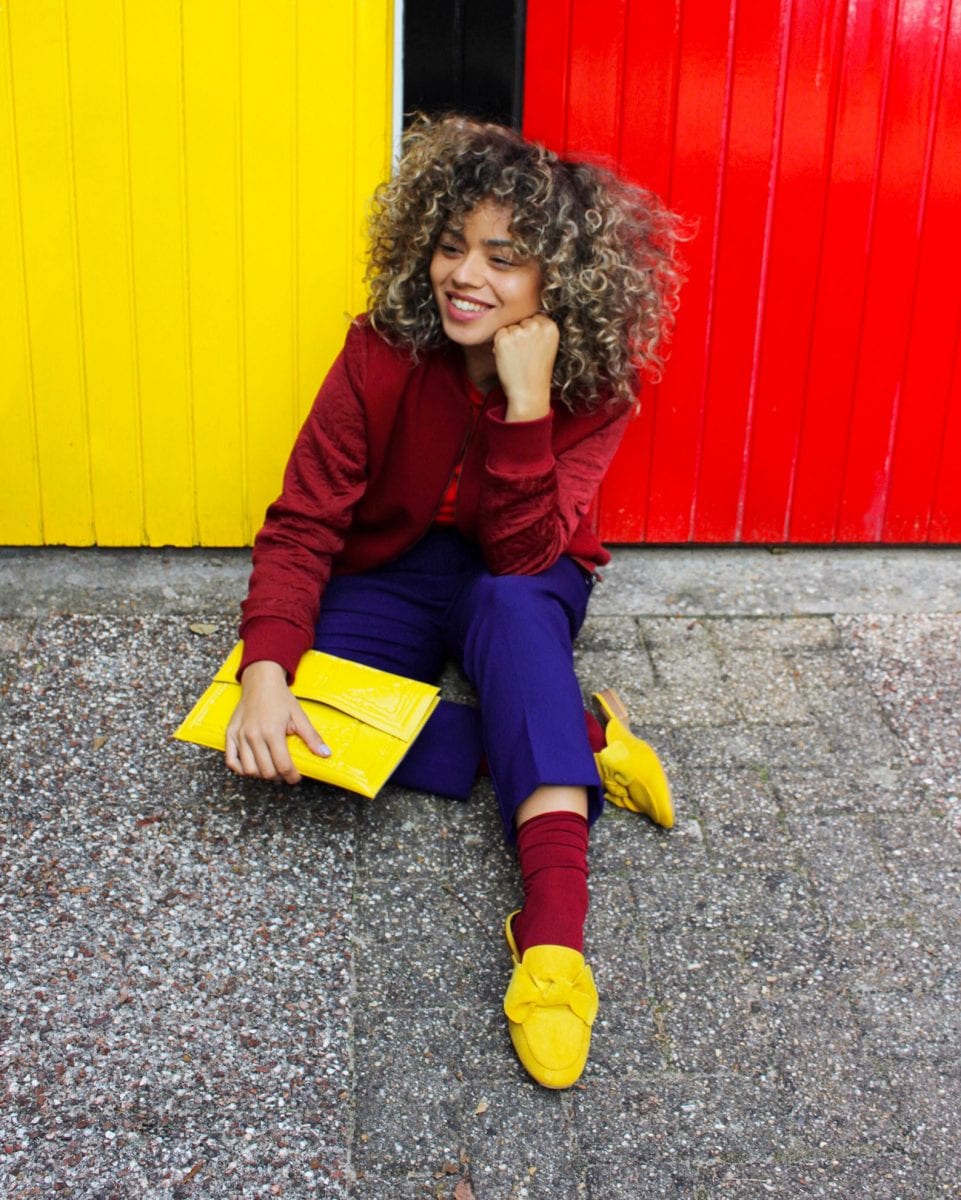 4. BLOCK IT
On the weekends, we just want to have fun! Color blocking is perfect since you can just go crazy with all the colors. I just couldn't help but to add a yellow accessory to my HUE Ruffle Luster Sock. But even without, the look is good to go!