a make-up look every week
A comfy colorful look and some glitter. Curious how it looks as a make-up look? Scroll down fast for details & products!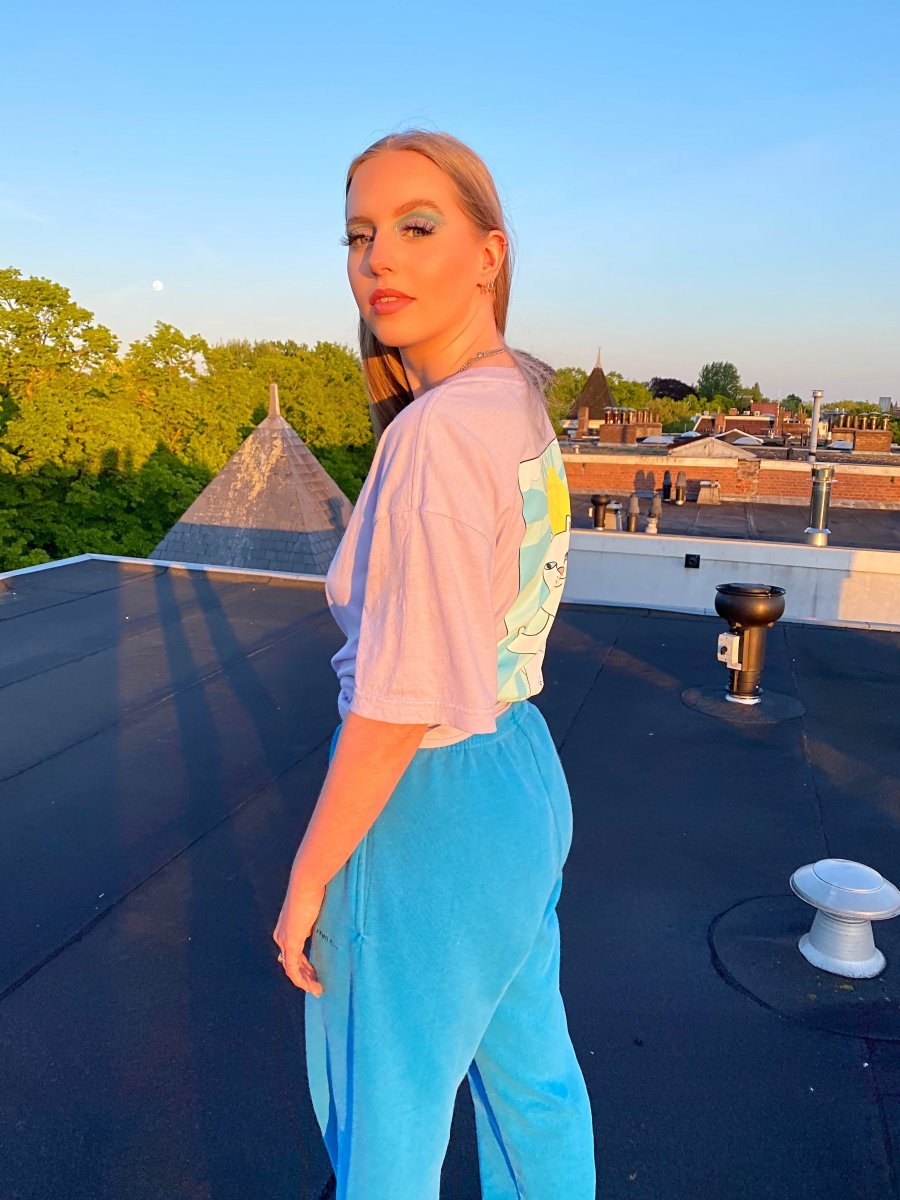 "a simple makeup look but with some glitters.
how to do it:
Like always: prime your eyelids with any concealer or eye primer. Then pick the blue eyeshadow from the Morphe 35B palette and blend in your crease. Blend blend and blend. You don't want any smudges. When u are done with the blending you cut the crease with a small flat brush and some concealer. You need to go all over the eyelids with the concealer. Then damp another small brush into the lila/purple shade and damp into the wet concealed eyelids.
When this is done here comes the fun part: GLITTER. Pick a small brush and make a line with some lash glue between the blue and purple. With another brush u can stamp some loose glitter on the glue line. Pop on some lashes and your eye look is done. Simple but fun.