Sunny side up, please! Yes we're talking wearing yellow – double, to be exact. This is how!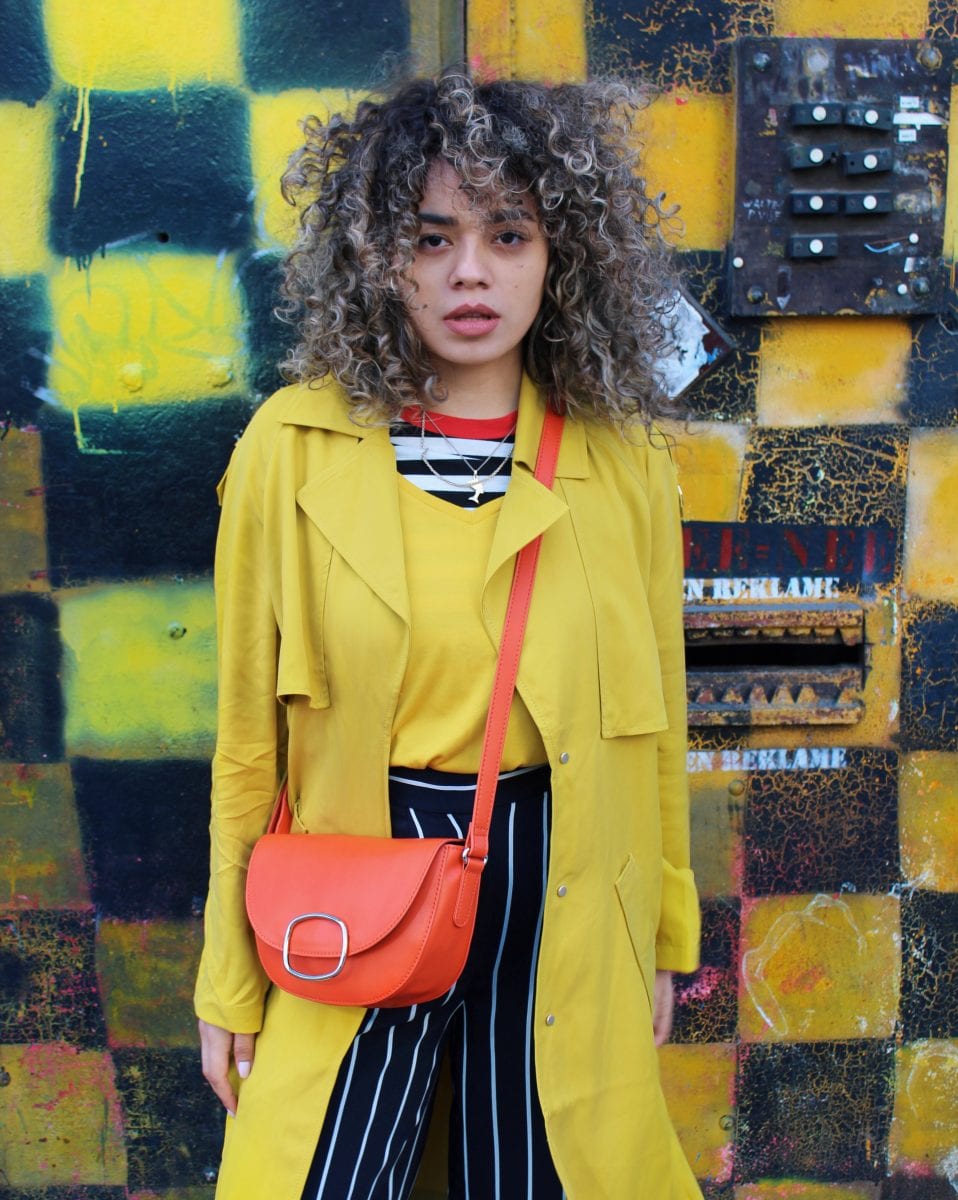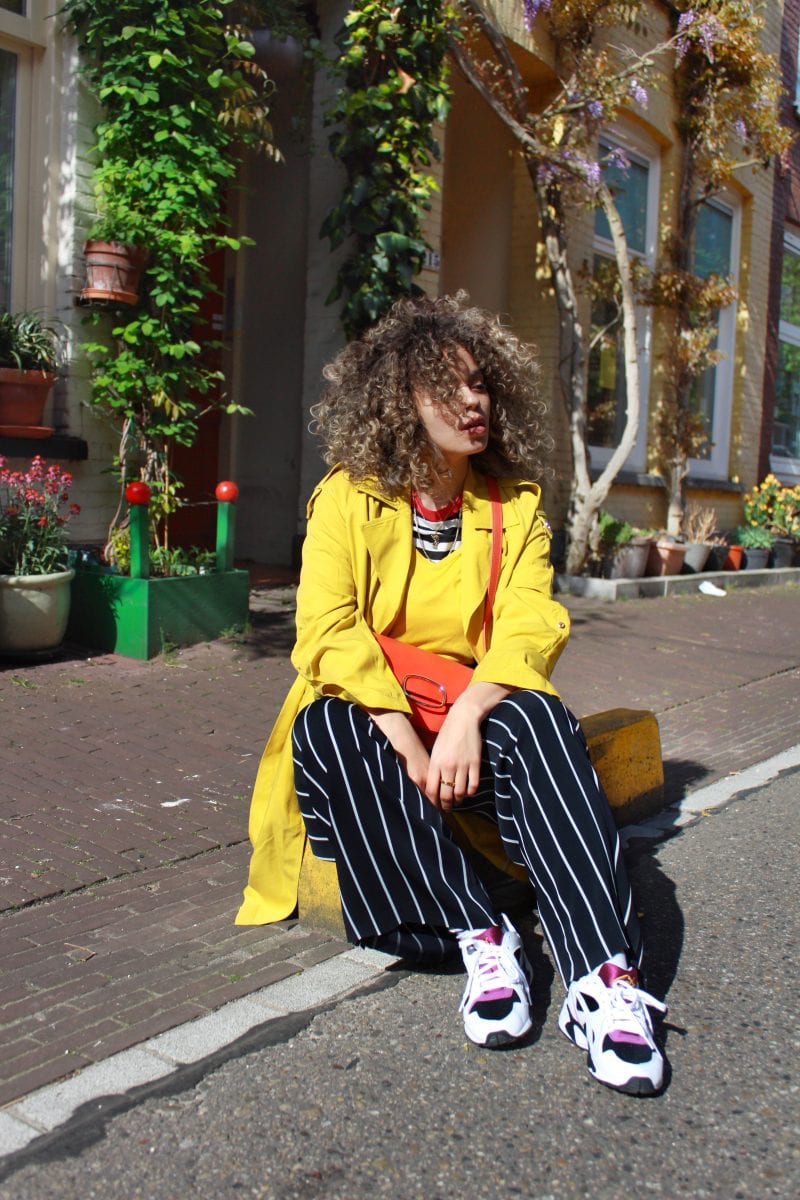 LAYERS
The warmer spring days are currently over in Holland. Hopefully summer will arrive soon, but for now we can easily go back to layering clothes. Besides the comfort (you can take something off, and back on whenever you feel like it), it also looks very sophisticated. For this look I chose a striped pair of trousers to match with a striped T-shirt underneath as first layer.
MORE YELLOW
The second layer is the yellow V-neck tee. And the coat? Also yellow. The color doesn't have to be the exact same. As long as the shades match in brightness and/or saturation. So do: bright yellow with a darker shade of bright yellow. Don't: bright yellow, with deeper yellow.
FINISHING TOUCH
Basically everything goes well with this layering combo. I decided to go for a sporty yet flowy pair of trousers, but a nice pair of wide legged jeans would also work. The flowy look however is here to stay.